NBC TV Trailers: 'The Michael J. Fox Show', 'Dracula', James Spader's 'The Blacklist', And More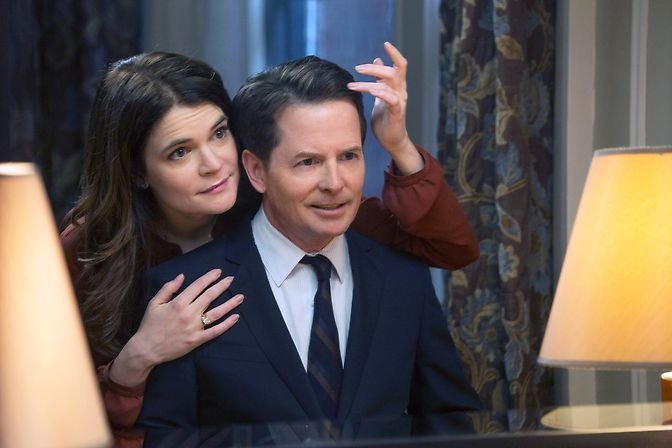 As last fall's new shows head to their season finales, the broadcast networks are readying a new crop of shows for this fall. NBC has unveiled first looks for several of theirs. Among them are the obviously-titled The Michael J. Fox Show; Sean Saves the World from Better Off Ted creator Victor Fresco; and the James Spader-starring The Blacklist. See them and more after the jump.
With 30 Rock and The Office officially at an end, the only returning show on NBC's Thursday night comedy block this fall will be Parks & Recreation at 8 PM. It'll be followed at 8:30 by Welcome to the Family, starring a Caucasian family and a Latino family who are thrown together when their kids unexpectedly decide to get married.
Next up will be Sean Saves the World, with Sean Hayes as a single gay dad of a teenage daughter.

The Michael J. Fox Show, starring the former Family Ties actor as a news anchor with Parkinson's, will bring the comedy programming to a close at 9:30 PM.
Only time will tell how NBC's revamped Thursday evening lineup will fare, but from here I think The Michael J. Fox Show looks especially fun — which is a good thing seeing as NBC's already committed to a 22-episode season of it. The other two trailers aren't doing much for me, but I adored Fresco's Better Off Ted so I'll be checking out Sean Saves the World for sure.
On the drama side, The Blacklist is scheduled to air Mondays at 10 PM this fall, right after The Voice. Spader leads as a criminal on the FBI's Most Wanted list, who teams with a rookie FBI agent (Megan Boone) to catch criminals.
The other big law enforcement drama planned for the 2013-2014 season is Ironside, with Blair Underwood as a brilliant but difficult detective (aren't they all) in a wheelchair. It'll take the Wednesdays 10 PM timeslot.
Of the two, I think The Blacklist looks much more exciting, thanks to Spader's arresting performance. But both look better than Dracula. Jonathan Rhys-Meyers as a vampire in Victorian London sounds like a good idea on paper, but the trailer looks like a rehash of every other bloodsucking drama.

Dracula will show on Friday nights at 10, following Grimm. What do you think of NBC's new series?