'As I Lay Dying' Trailer: James Franco Adapts A Masterwork Of American Literature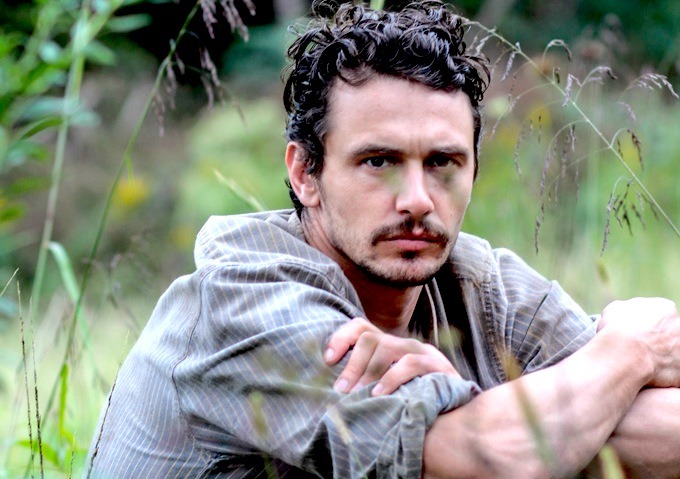 I'll say this for James Franco's new outing as a director, and his highest-profile directorial gig to date: it takes some balls to tackle William Faulkner. The source material here is Faulkner's seventh novel As I Lay Dying, which charts a family's attempt to transport the body of its late matriarch to her preferred burial place, miles away. To grossly reduce things to a simple statement, the journey does not go well.
The film will premiere shortly at Cannes, and this trailer showcases the use of some of Faulkner's original text in the script for the film. We get some idea of how Franco and the rest of the cast do with the material, but it's too early to tell if the movie works. The novel is narrated by over a dozen characters, but we also don't know how Franco, who also scripted, has dealt with the presentation of the story.
A note: While this trailer isn't really red-band, there's what appears to be a scene of sexual violation towards the end that might not be for all workplaces.
As I Lay Dying premieres at Cannes.  Logan Marshall-Green, Danny McBride, Tim Blake Nelson, Ahna O'Reilly, Beth Grant, and Jesse Heiman also appear. Yahoo has the trailer.
AS I LAY DYING is an upcoming drama film directed by and starring James Franco, based on the book by William Faulkner, that charts the story of the Bundren family and their attempts to bury Addie Bundren in the town of Jefferson. It has been selected to be screened in the Un Certain Regard section at the 2013 Cannes Film Festival.
Franco stars as Darl Bundren, whose mother has recently died, and whose family is attempting to honor her wish of being buried in a town forty miles away from the family home. Tim Blake Nelson plays the widowed patriarch and Franco's father, while Jim Parrack (True Blood) plays one of his brothers. Danny McBride, who previously co-starred with Franco in the extreme stoner comedy "Pineapple Express," Logan Marshall-Green (Prometheus) and Ahna O'Reilly (The Help) also star in the film.