Another Pixar Sequel Is In Development...But Which One?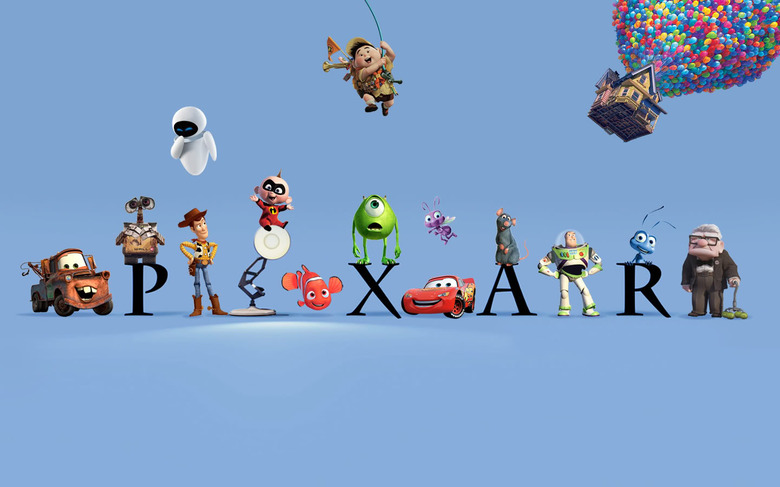 At any given time, the gang at Pixar has roughly half a dozen films in various stages of development, many of which the public is unaware of. Currently we know they have Monsters University out next month, Bob Peterson's The Good Dinosaur out next Summer, Pete Docter's Inside Out set for release Summer 2015 and Andrew Stanton's Finding Dory, the sequel to Finding Nemo, out November 2015. Lee Unkrich is also making a still-untitled Día de los Muertos film which'll be released somewhere in that time period. But, obviously, more is on the way.
Last week, Disney CEO Bob Iger did a conference call with shareholders and one small piece of information he mentioned has yet to be discussed. Iger said that, over the next five years, Pixar has "fantastic original stories as well as some great sequels to their previous hits." That's "sequels," plural, meaning there must be at least one more beyond Finding Dory. Read the full quote and speculate below.
Thanks to Bleeding Cool for pointing out this important distinction. Here's Iger:
On the animation front, Pixar continues to create great value for our company too. We are very excited about Monsters University which opens next month. Pixar's slate of films for the next five years includes fantastic original stories as well as some great sequels to their previous hits. And as we recently announced, we are in production on one of those sequels, Finding Dory, featuring Ellen DeGeneres once again as the voice of Dory, one of the most beloved characters from Finding Nemo which was one of the most popular and profitable movies to date.
The second most important part of the quote is where Iger said "We are in production on one of those sequels, Finding Dory." That obviously suggests there are sequels Pixar isn't in production on, and that's what we want to know about.
Also, the above distinction clears up any possible confusion that Iger could have meant Monsters University (prequel, not sequel) or Planes (spin-off, and not Pixar) both of which are out this year.
So what could it be? The list of possibilities is, frankly, quite short and Toy Story 4 is at the top of the list. The series has been Pixar's bread and butter since they started making features and Tom Hanks let it slip a few years back that he'd been talked to about a sequel (same with Tim Allen).
A third Cars is also a possibility. Though fans weren't all in love with Cars 2, the brand is extremely important to Disney as a whole, both in terms of merchandise and the parks division. The odds are Iger means one of those, if not both.
Less likely possibilities are a sequel to Brave, something that's been mentioned in passing but not with any authority, or an Incredibles sequel. Brad Bird has said he'd be open to it if the story was right, but he's already got a Disney film coming out in late 2014. That means even if they already had a story, he couldn't start actively developing and working it until 2015, and then we're talking 2020 before the film is out. Don't forget, Iger did say five years.
Which sequel do you think Pixar is currently working on, but we just don't know about yet?