'Arrested Development' Season Four Trailer: A Very Good Sign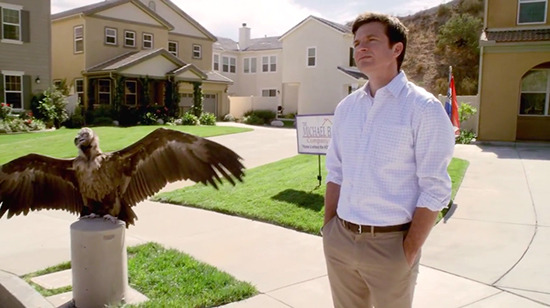 All that's missing is the voice of Ron Howard's narrator, but otherwise everything you want from Arrested Development is here in the first trailer for the show's fourth season. The primary cast (Jason Bateman, Portia de Rossi, Will Arnett, Michael Cera, Alia Shawkat, Tony Hale, David Cross, Jeffrey Tambor, and Jessica Walter) all make appearances, and there are some great jokes.
Actually, while the trailer stars slow, it builds a good head of steam fast, and there are a lot of great jokes. As soon as Buster hits the screen, it's all systems go. Can it be May 26 now? (And also, seriously, where's Ron Howard?)
As the trailer says, the fourth season of Arrested Development will be available all at once on Netflix, starting May 26. If you want to know exactly when it is available, I'm told that you can text "ANN" to 619-EGG-VEAL (619-344-8325), and you'll get two replies. One says "Her?" and the other promises you'll be alerted via text once the show is live on Netflix.