Robert Downey Jr. Re-Teams With Jon Favreau On Indie Comedy 'Chef'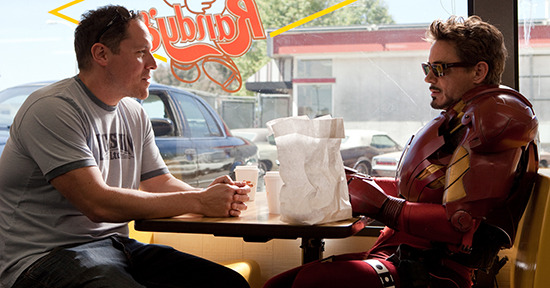 The ascent of Robert Downey Jr. from near-outcast status to major movie star can be traced in part to Jon Favreau, who lobbied to cast Downey as Tony Stark in Iron Man. The success of the film minted the actor as a bona-fide star, and also helped push Favreau's directorial career to a new level.
Now the two will work together once again on a much smaller project: an indie ensemble comedy called Chef. (Not to be confused with the project of the same name that once had David Fincher attached to direct.) Favreau scripted, and has assembled a cast that also features Sofia Vergara, John Leguizamo, and Bobby Cannavale.
Variety reports that production stars July 8, and that the film will feature Favreau as "a man who loses his chef job and starts up a food truck to reclaim his artistic promise and reclaiming his estranged family." Further details are thin, but as the Cannes market goes on we might get more details of Favreau's plan.
The film will be his first as director since Cowboys & Aliens in 2011.