'Berberian Sound Studio' Trailer: Beware The Sound Of Fear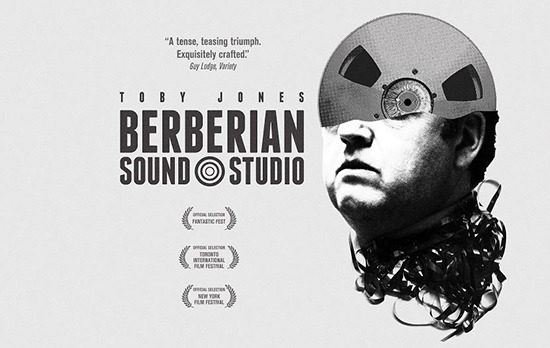 Berberian Sound Studio started doing the festival rounds last year, but IFC is going to release it in the US this summer. Toby Jones plays a movie sound designer working on an Italian horror film, and the film follows his increasingly problematic mental state. Comparisons have been made to Roman Polanski's work, and it's easy to see some Coppola (The Conversation) and De Palma (Blow-Out) in there, too, along with the spirit of precisely the sort of films that Jones' character is working on.
IFC has just released a US trailer, and it's quite a nice piece of work. It does a good job getting across the idea that the film is rather quiet and a little bit strange, but it also stands as a great assembly of footage in its own right. Take a look below.
If you want a little something extra, here are the opening credits to The Equestrian Vortex, which is the film within the film, with a very appropriate soundtrack created by the band Broadcast.
Berberian Sound Studio will open on June 14th. Apple has the trailer.
1976. A mild-mannered British sound engineer named Gilderoy (Toby Jones) arrives in Rome to work on the post-synchronized soundtrack to The Equestrian Vortex, a tale of witchcraft and murder set inside an all-girl riding academy. But as Gilderoy begins to work on this unexpectedly terrifying project, it's his own mind that holds the real horrors. As the line between film and reality blurs, is Gilderoy working on a film—or in one?