New 'Dawn Of The Planet Of The Apes' Photo Shows A Human/Ape Encounter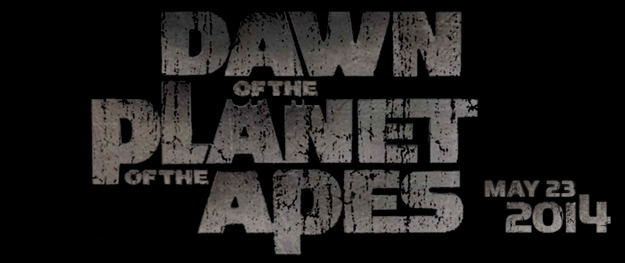 Pictured above is the new logo for Dawn of the Planet of the Apes. Its more or less what you'd expect to see.
Pictured below is a new photo from the film, released by director Matt Reeves. It is, I think, exactly what you might hope to see from this film. Three words: apes on horses. (And Jason Clarke confronting them.) See the pic below.
Now, I lied a little — the shot doesn't show apes on horses, but actors in mo-cap suits on horses. But you get the idea. (And one of the actors appears to be Andy Serkis.)
A New Dawn... http://t.co/ysjUSRobp5

— Matt Reeves (@mattreevesLA) May 10, 2013
Here's the full photo: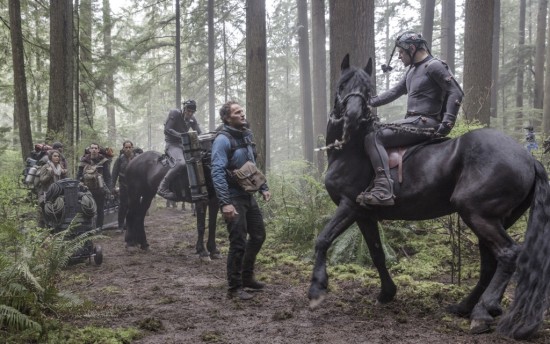 The film opens on May 23, 2014. Dawn of the Planet of the Apes also features Gary Oldman, Toby Kebbell, Kodi Smit-McPhee, Enrique Murciano, Kirk Acevedo and Judy Greer.
A growing nation of genetically evolved apes led by Caesar is threatened by a band of human survivors of the devastating virus unleashed a decade earlier. They reach a fragile peace, but it proves short-lived, as both sides are brought to the brink of a war that will determine who will emerge as Earth's dominant species.