Watch: The Hulk Featured In ABC's 'Agents Of SHIELD' Viral Teaser Video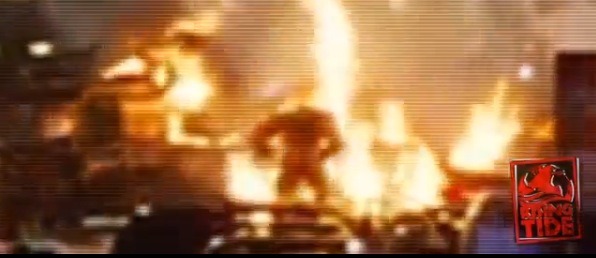 While nothing has been said officially, TV By The Numbers and IGN are reporting that ABC has picked up the Marvel television series spin-off Agents of SHIELD for a debut this Fall.
While ABC has not made an official announcement, they briefly (likely accidentally) published a video on their youtube page, a viral teaser for the upcoming show. The video shows some captured video of The Incredible Hulk causing destruction, captured from a distance. A small logo/badge that reads "Rising Tide" appears on the lower right hand part of the screen. While ABC has removed the video, it seems to still online elsewhere (for now). Watch the video now embedded after the jump.
second copy in case one of them is down:
via: BleedingCool
Could this mean that the Marvel superhero characters will play a larger part in this upcoming series than we have been led to expect? Seems unlikely, but its interesting that they're using Avengers super hero characters to promote the series.
The pilot was directed by Joss Whedon, co-written by Joss, Jed Whedon and Maurissa Tancharoen. Clark Gregg reprises his role from the Marvel films as Phil Coulson, appearing alongside Ming-Na Wen, Elizabeth Henstridge, Iain De Caestecker, Brett Dalton, Chloe Bennet and J. August Richards.