'Gravity' Teaser Trailer: Alfonso Cuarón Strands Sandra Bullock And George Clooney In Space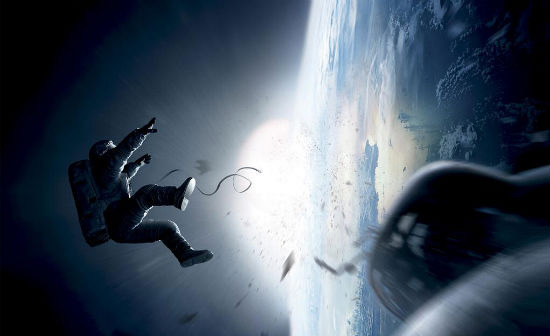 Among film fans, few directors are as revered as Alfonso Cuarón. Children of Men, Y Tu Mamá También, A Little Princess; these are new classics that never found the mainstream audience they deserved.
For the casual moviegoer, few stars are more likable than Sandra Bullock and George Clooney. Oscar-winners both, each has proved time and again they're major box-office stars. So what happens when you combine their mainstream Hollywood clout with a true auteur aesthetic? You're about to find out.
The first trailer for their collaboration, Gravity, has just been released. Co-written and directed by Cuarón, it stars Clooney and Bullock as two astronauts who go into space but are detached from their ship, forced to survive all alone in the infinite darkness. The potential Oscar-contender is set for release October 19 in 2D, 3D and 3D IMAX. Finally, after years of delays and anticipation, you can see footage from it now.
Thanks to Warner Bros. Pictures for the trailer.
And if you missed the poster yesterday, here it is: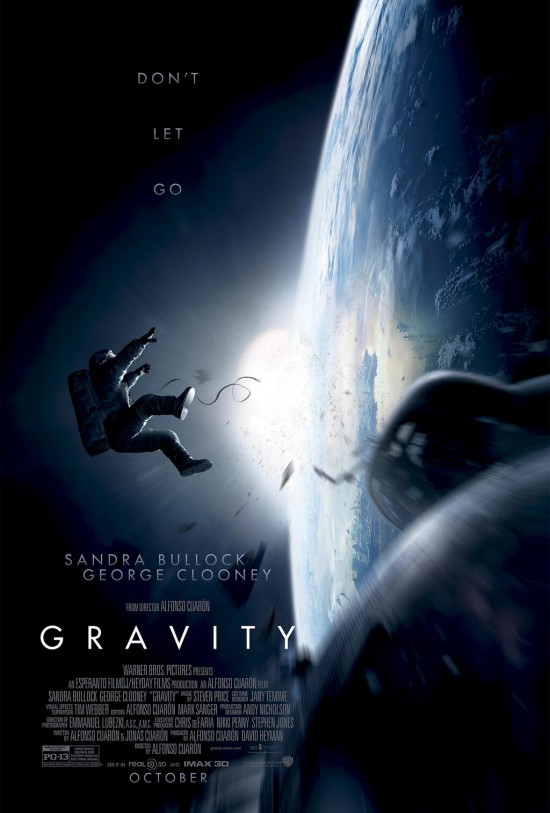 Seriously – how chilling is this trailer, especially that final shot?
I've heard from sources who've seen test screening of Gravity that the film lives up to its considerable hype. But, despite its high-concept plot, it might be a bit too small and introverted for general audiences. More or less, it's a one-woman showcase for Bullock, and fans who expect a huge sci-fi epic will be sorely disappointed. Thankfully, that means almost nothing to use except that first part: "Gravity...lives up to its considerable hype."
How excited are you for this one? Does the trailer meet those expectations?