Cool Stuff: 'I Love You, Man' Art Show Focuses On Film Friendship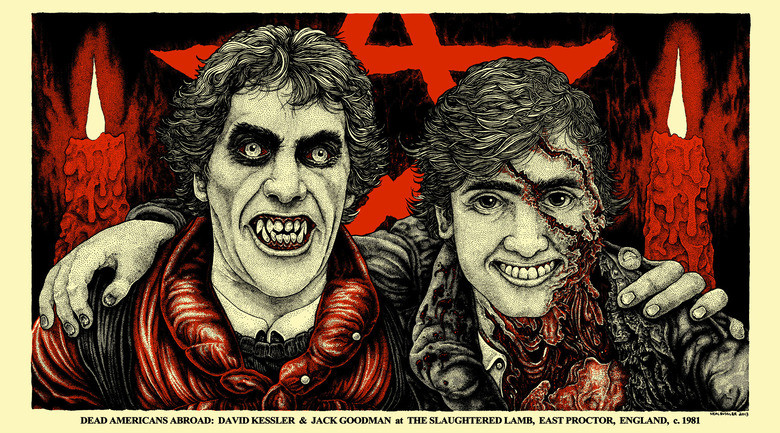 From black lights to best friends, Brooklyn's Bottleneck Gallery is getting sentimental for their next pop culture art exhibit. It's called I Love You, Man and is focused on friendships that are prevalent in film or television. Some examples: The Channel 4 News Team in Anchorman, the Ghostbusters, Ferris and Cameron in Ferris Bueller's Day Off, Bill and Ted, The Boondock Saints, The Three Amigos, Butch Cassidy and the Sundance Kid or Donnie and the Rabbit in Donnie Darko. Obviously, it's a theme the gallery allowed to be twisted ever so slightly, but if you've ever dreamt of an Encino Man print, this is the show for you.
"I Love You, Man" opens at 7 p.m. Friday May 10 and will remain on display through May 26 at the gallery, which is in Williamsburg, Brooklyn, New York. Check out a nice, big sampling from the show below.
The Bottleneck Gallery is at 60 Broadway in Brooklyn. For more information and hours, visit the official site. That's also where the work will go on sale around noon EST on Saturday May 11.
Mouse over each piece for the artist name and property.