Toby Kebbell Joins 'Dawn Of The Planet Of The Apes,' Plot Info Revealed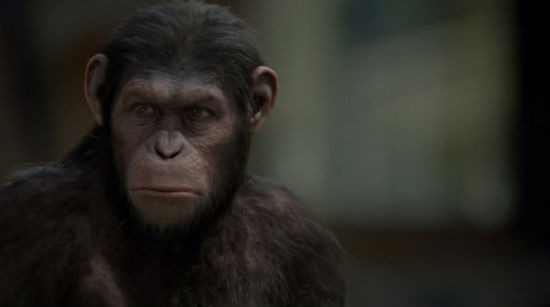 Matt Reeves has been shooting Dawn of the Planet of the Apes, his sequel to Rise of the Planet of the Apes, for a little while. (Don't think too much about the prequel/sequel status of these films as they relate to the original Planet of the Apes films — thats just a wormhole.) While we don't have a photo from the film at this point, the tardy "start of production" announcement does come with news that Toby Kebbell (Wrath of the Titans) and Enrique Murciano (Traffic) have roles in the film, and also reveals more plot info than we've previously known.
Fox's announcement gives us this synopsis of the sequel:
A growing nation of genetically evolved apes led by Caesar is threatened by a band of human survivors of the devastating virus unleashed a decade earlier. They reach a fragile peace, but it proves short-lived, as both sides are brought to the brink of a war that will determine who will emerge as Earth's dominant species.
We've known that the film picks up a while after the events of Rise, and the continued conflict between man and ape was a given. Clearly this is only the bare-bones description of the film, and there will be far more revealed, possibly at Comic Con this summer, and certainly going into 2014.
Dawn of the Planet of the Apes will open on May 23, 2014. Once again, it features Andy Serkis as Caesar, with appearances from Jason Clarke, Gary Oldman, Keri Russell, Toby Kebbell, Kodi Smit-McPhee, Enrique Murciano, Kirk Acevedo, and Judy Greer.