First Poster For Alfonso Cuarón's 'Gravity' Is A Blast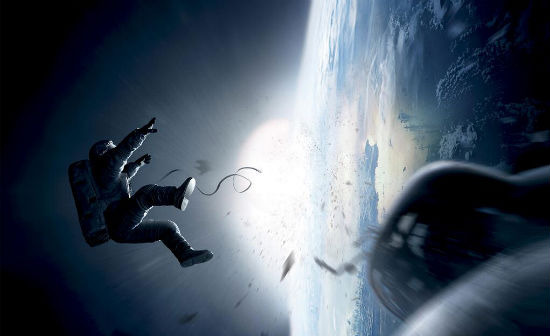 After years of anticipation, tomorrow we'll get our first good look at Sandra Bullock and George Clooney in Alfonso Cuarón's space drama Gravity. A few seconds of footage hit the net on Tuesday and now, in anticipation of the trailer, the first poster for the film is out. It gives just a hint of the terror to come for two astronauts who are stranded in space when they're separated from their ship. It opens in 2D, 3D, and IMAX 3D on October 18. 
Thanks to @WBPictures for the poster.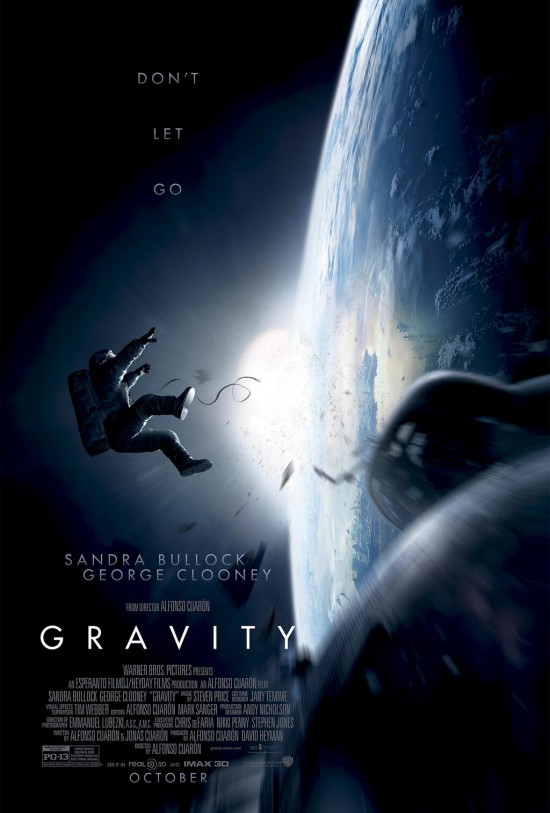 Of note on the poster is the PG-13 rating and description: "Intense perilous sequences, some disturbing images and brief strong language." Awesome.