VOTD: Wednesday's Google Doodle Is A Saul Bass Tribute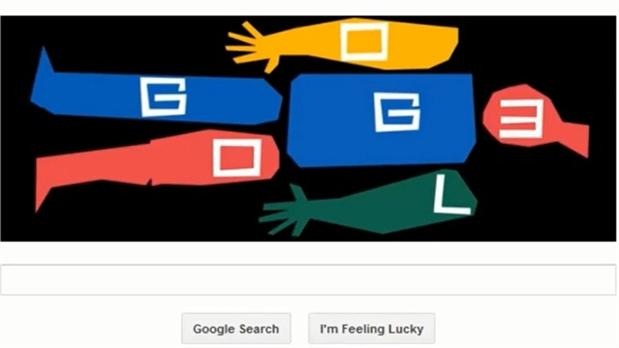 Almost every day, Google changes their homepage in celebration of some occasion taking place on that day. The Google Doodles celebrate events such as holidays, anniversaries, and famous birthdays. The one for today, Wednesday May 8, is possibly the best ever.
May 8, 2013 would have been the 93rd birthday of Saul Bass, one of the most influential graphic designers in history. An Oscar-winning filmmaker in his own right, Bass is best known for designing iconic movie posters for the likes of Alfred Hitchcock, Stanley Kubrick, and John Struges as well as the credits sequences for films as varied as Psycho, West Side Story, It's a Mad, Mad, Mad, Mad World, and Goodfellas.
Below, check out the Google Doodle tribute to Bass and read about another Bass tribute happening today.
Bravo, Google. Read more about Doodles here.
Also happening on the Saul Bass front today, Mondo (who, don't forget, started as a t-shirt company before moving to posters) is releasing some cool Saul Bass t-shirts. Here's are the images; head to this link to read the Stanley Kubrick-influenced story behind the design. They'll be on sale via @MondoNews later today.