Warner Bros. Secures Rights To 'Dungeons & Dragons'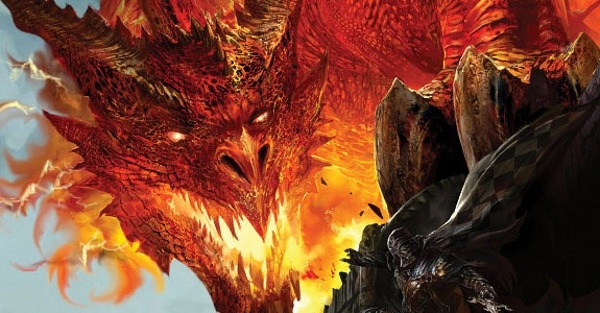 After the success of the Lord of the Rings films, The Hobbit and now Game of Thrones, Warner Bros. is looking to kick off another major fantasy franchise. They've just purchased the rights to Dungeons & Dragons, the incredibly famous tabletop role playing game in which players create characters and go on adventures through mystical worlds.
Screenwriter David Leslie Johnson is writing the film based on his own script, Chainmail, which was itself based on a fantasy game that predated D&D. Now that Warner Bros. owns the rights to the more popular brand though, Leslie Johnson is retrofitting his script to fit that game. One of this film's producers, Courtney Soloman, actually directed a D&D film released by New Line 13 years ago. (There have also been two direct-to-DVD sequels.) That 2000 release was a financial and critical disaster, but WB is going to try again. 
Deadline broke the news of this project, which they say is "a big priority" for the studio.
That makes sense. Everyone knows Warner Bros. has been on the search for some more major franchises with Harry Potter and The Dark Knight ending in the past few years. Man of Steel is a likely winner but they obviously feel like Dungeons & Dragons has the potential to pick up where Peter Jackson's The Hobbit leaves off in a few years.
As for the screenwriter David Leslie Johnson, he's no stranger to fantasy. He wrote Wrath of the Titans, Red Riding Hood and worked with Frank Darabont on The Walking Dead.
Dungeons & Dragons is an almost limitless property so the franchise potential is most definitely there. The problem is that it is a concept and a world, rather than a set of fan-favorite characters — in that respect it is like the World of Warcraft movie. There's potential, but the direction isn't obvious, and audiences will have to be sold on the particulars. Who do you think should take the reigns?