New 'Europa Report' Poster And Early Praise For The Realistic Sci-Fi Indie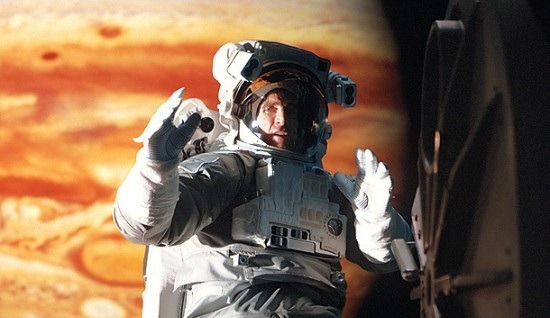 Later this summer Sharlto Copley will go into space thanks to Neill Blomkamp and the film Elysium. Before that, however, he has another sci-fi offering: the much more low-key Europa Report. The film follows a six-person team on their three-year journey to Jupiter's moon Europa, and in an early report on the film io9 calls it "the most painstakingly accurate space movie we've seen in ages."
We haven't seen much from the film at this point apart from a quiet teaser, but now there's a new poster and a bit more info on the film thanks to the report mentioned above.
io9 paints the film as a very realistic outing, saying that the crew doesn't engage in typical movie drama and the crew are really portrayed as scientists — so, not Prometheus. So the tone is restrained and quiet, and when little things start to go wrong, the quiet of the movie allows those moments to have a big impact. Sounds like a movie for a specific audience, but that audience might love it.
Here's the poster: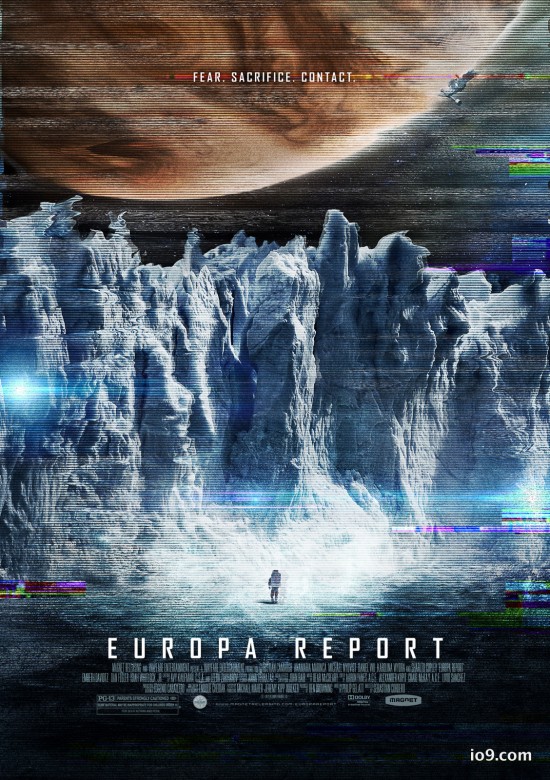 And a reprise of the teaser:
Europa Report will be released on June 27th on VOD and in theaters Aug 2nd.  Sebastián Cordero directed. It also stars Michael Nyqvist (The Girl With the Dragon Tattoo), Daniel Wu (The Man With the Iron Fists), Christian Camargo (The Hurt Locker), Karolina Wydra (Crazy, Stupid, Love.), Isiah Whitlock Jr. (The Wire), and Anamaria Marinca (4 Months, 3 Weeks and 2 Days).
A unique blend of documentary, alternative history and science fiction thriller, Europa Report follows a contemporary mission to Jupiter's moon Europa, to investigate the possible existence of alien life within our solar system. Developed in close collaboration with NASA, JPL, SpaceX and other leaders in the scientific community, the film imagines the next step in manned space exploration and is based on recent scientific discoveries and theories. By incorporating real world scientific research, ship design and mission planning, the film presents an authentic vision of what the next step in human exploration will look and feel like, putting the audience inside the ship with our international crew. Through the perspective of the astronauts, the audience will experience space as it truly is and marvel at the beauty, the vastness and the unknown.