Theme Park Bits: 'Haunted Mansion' Rooms At Disney World; Plus 'Ratatouille,' 'Monsters University,' 'Roger Rabbit,' And 'Transformers'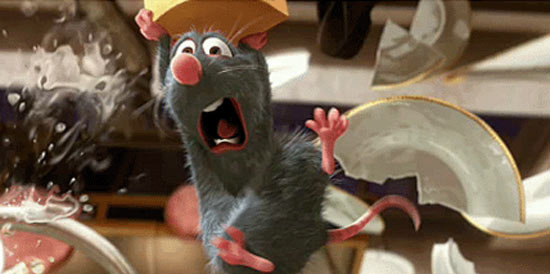 Lots of cool little happenings in the movie-based theme park world, so we figured it was time for another edition of Theme Park Bits. Read about the following below:
Follow the progress of a new Ratatouille ride in Paris.
Check out a new Monsters University float.
A viral campaign for Transformers: The Ride has begun in Orlando.
Disney might soon offered rooms based on the Haunted Mansion, check out some images.
Roger Rabbit has gone missing, kind of, at Disney Hollywood Studios.
Theme park aficionados probably know this, but it was news to me. Disneyland Paris is well under way on construction of a new ride called Ratatouille Kitchen Calamity, based on the popular Brad Bird Pixar film. Designing Disney has a page tracking the ride's progress, if you want to keep an eye on it. It's scheduled to open sometime next year.
Check out this concept art of a new Monsters University Float that'll be part of the Pixar Parade at Disney. Found on Micechat: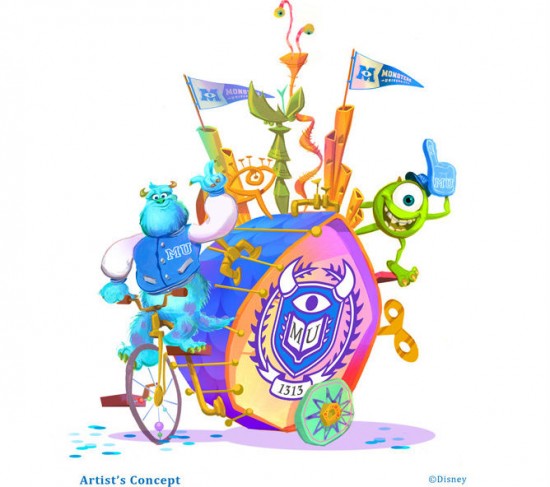 A viral campaign has begun to tout the eventual opening of Transformers: The Ride at Universal Studios, Orlando Florida. Transformers Live has the info, including the viral video below. When the ride opened in Hollywood and Singapore, similar little campaigns were mounted by the park.
Walt Disney World has begun sending out surveys to some of its guests asking if they'd be interested in staying in themed rooms. One of the examples given was a room based on Disney's classic attraction, The Haunted Mansion, and these two photos were given as examples. You can read more about the possibility, as well as Pirates of the Caribbean rooms and more, at Attractions Magazine (via Boing Boing).
One of the more charming details at Disney Hollywood Studios is a reference to Who Framed Roger Rabbit? However, The Disney Blog points out the below mistake, where the once obvious silhouette of Roger Rabbit has got a little warped.