'Star Wars Episode VII' And 'Avatar 2' Will Both Start Shooting Early 2014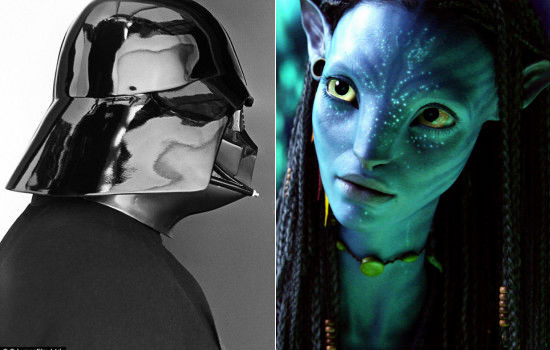 Two of the most anticipated sequels in history will reportedly start filming around the same time. Star Wars Episode VII and Avatar 2 will each begin production early in 2014, according to the producer of one project and star of the other. Bryan Burk, the long-time producer for J.J. Abrams and co-founder of Bad Robot, suggested the window for Star Wars. Zoe Saldana, the star of James Cameron's Avatar, mentioned the shooting schedule for Avatar 2. Saldana, who'll next shoot Marvel's Guardians of the Galaxy, also confirmed what we've already known, that both Avatar 2 and 3 will shoot back to back. Read their quotes below.
Burk, who'll also produce Star Wars Episode VII with Abrams, said the following to Collider:
We're progressing on a schedule to hopefully begin next year, or the beginning of next year, and the location is still kind of floating around in the air all depending on script and a whole bunch of other issues.  As I just said, everything is kind of a free-flowing thing, and when we feel like the story level on this script and everything is really coming together and schedules are all working and pieces line up, we prowl ahead, and Star Wars will be no different.
Saldana appeared on The Jonathan Ross Show in the UK (via Digital Spy) and confirmed they'd be shooting Avatar 2-3 early next year. She also added this about the timing:
I think that they're doing a part two and a part three and they're probably going to shoot it at the same time. Because if we just do two and then wait, I'll probably be 45 or 50 by the time we get to part three. It takes a long time, it's a very hard process.
If these two schedules hold true, it seems like Star Wars Episode VII would be on track for its scheduled Summer 2015 release. The Avatar films take a bit longer, so Christmas 2015 would probably be the earliest.
Do you think this will work out or will script issues lead to delays?