See The Creation Of Steven Soderbergh's 'Behind The Candelabra' In 12-Minute Featurette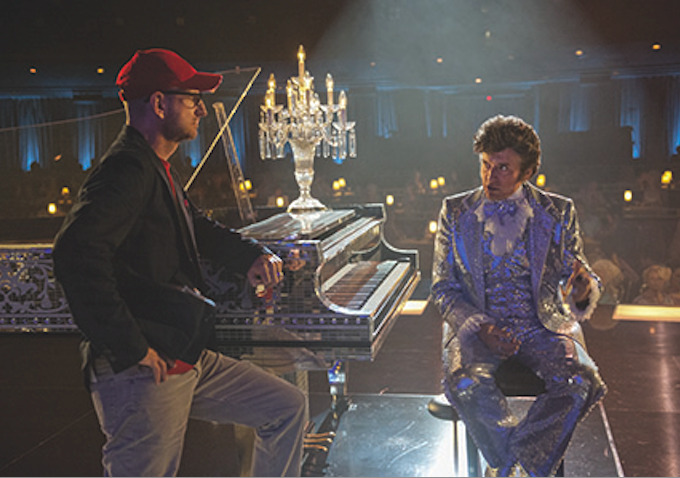 The first trailer for Steven Soderbergh's Liberace biography Behind the Candelabra, airing on HBO later this month, didn't show us much of the work Michael Douglas did to bring the late entertainer back to life. This long featurette on the making of the film gives us a lot more to look at, while also introducing quite a few other elements of the film.
You'll see some of Dan Aykroyd's work — he looks great — and there are some shots of other actors such as Rob Lowe and Debbie Reynolds. There's a puff piece aspect to this featurette, which is pretty common for promo pieces like this, but for those curious about Soderbergh's film there's some good info. For those who don't know much about Liberace there's a brief encapsulation of the pianist's life and an explanation of his place in entertainment and popular culture. One person who doesn't have any real voice here is Soderbergh, who is seen working, but doesn't give an interview.
Behind the Candelabra airs on HBO on May 26. [via The Playlist]
Wladziu Valentino Liberace, a musical prodigy, emerged as a concert soloist at age 11 and was performing in symphony orchestras by his teenage years. He soon become a worlwide star, known as much for his flamboyant dress and lifestyle as his records, media appearances and musical talent, up until his death in 1987. Based on the true story of Liberace's tumultuous relationship and affair with Scott Thorson, a handsome yet drug-addicted lover, who ends up suing for palimony after their separation.