Marvel Studios Once Again Controls Rights To 'Ghost Rider' And 'Blade'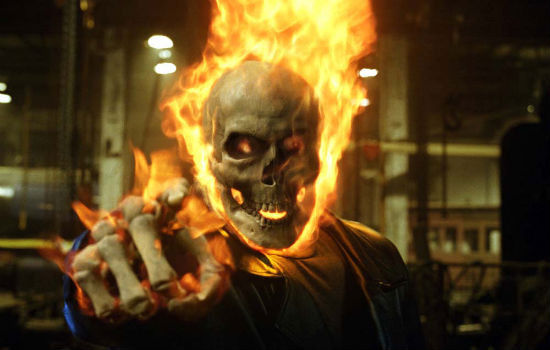 While Sony raced to the finish line to keep the rights to Spider-Man, the same can't be said for another major character. Rewind: a few years back, the studio was in danger of losing the rights to the webslinger after Spider-Man 3. Director Sam Raimi couldn't come to terms on a fourth film and if Sony didn't get a film in production within a certain time frame, Spider-Man would have been in danger of joining Marvel's The Avengers. That's why, just five years after its last sequel, Marc Webb's reboot The Amazing Spider-Man was born.
Recently, rights packages lapsed for several Marvel characters once licensed to other studios, such as the Punisher and Daredevil, bringing them back to Marvel. Two more names can now be added to that list, according to Marvel Studios president Kevin Feige. A new interview confirms that despite last year's Ghost Rider: Spirit of Vengeance, Marvel once again controls the rights to both Ghost Rider, formerly at Sony, and Blade, formerly at New Line.
The news came from the upcoming issue of Entertainment Weekly. Here's Feige:
Whenever a character comes back to us, it's usually because the other studios don't want to make the movies anymore – and that usually means the [previous] movies may not have been particularly well-received.
Ghost Rider: Spirit of Vengeance grossed only $50 million domestic and $132 million total. Not exactly a smash hit. However just because these iconic characters are back, don't expect a Ghost Rider Marvel movie from Disney yet:
They all have potential, but we're not going to say 'We got it back – make it.'
The article goes on to point out that, so far, they've geared towards characters who have yet to have big screen stories.
Ghost Rider, Blade and Punisher in particular are rooted in violence. The fact that Marvel is owned by Disney likely means we won't be getting films starring them anytime soon. Heck, Marvel could even license them back out if they wanted. But Phase Three is still in flux, and who knows what's happening after that.
What's your dream return for these characters?