Watch Hugh Jackman's 'The Wolverine' Twitter Q&A Session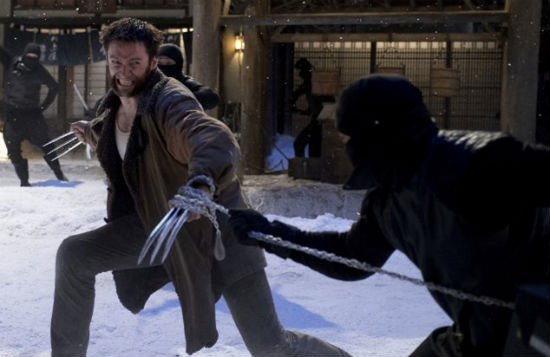 Generally, doing a Q&A on Twitter is futile. With only 140 characters total, accurately conveying the question and answer in a single tweet is a challenge. The other option, spreading the answers over several tweets, just looks bad. It's one of the reasons why Reddit AMAs have become more of the go-to for the interative, online question and answer session with the fans.
Hugh Jackman did a Twitter Q&A for The Wolverine on Thursday and actually came up with a clever new spin. He read tweeted questions and shot video responses to them. He discussed all matter of the July 26 film, as well as X-Men: Days of Future Past. We've embedded all eleven questions below.
Thanks to @RealHughJackman and @WolverineMovie for the videos.
The Wolverine opens July 26. Notice Jackman is still looking the part though. He's on the set of X-Men: Days of Future Past reprising the role.
What is your favorite thing about playing The Wolverine?
How much training & preparation goes into doing a film like this?
How does Japan factor into this new The Wolverine?
How has your approach to The Wolverine changed over the years?
Would you like to live as long as the character TheWolverine lives? Why or why not?
Tell us about the cast in The Wolverine. What was it like working with them?
What scene are you most excited for us to see in the new The Wolverine?
When you're on the set all day is it tough to turn off being The Wolverine after? Catch yourself calling people bub?
The Wolverine has always been part of a group, in this one you carry the entire film, what was the pressure like?
How was your experience working with James Mangold as director?"
Anything you can tell us about X-Men: Days of Future Past?