'Star Trek Into Darkness' 3D Trailer: Get Your Glasses On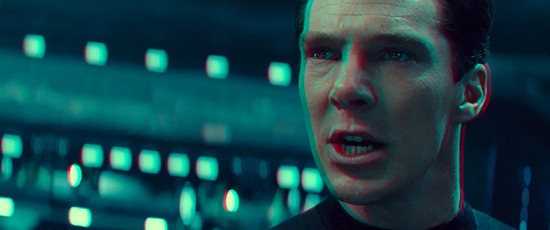 The "Are You the 1701?" promo campaign that kicked off a while ago to drum up a bit more interest in and interaction with Star Trek Into Darkness has paid off today with the launch of a new trailer for the film.
Well, it's mostly an old trailer for the film, but in 3D. In a change of pace from the usual approach to putting 3D trailers online, however, this one is presented in 3D, period. Which means that you'll have to use a pair of old-fashioned blue and red glasses to get the most out of it. Some who participated in the Are You the 1701? campaign had glasses mailed to them, but hopefully everyone else has a pair laying around. The color cast of the glasses isn't great as far as making the trailer look fantastic, but if you haven't seen any Trek footage in 3D on the big screen, this will give you an idea of what it'll look like when the film opens in a couple weeks.
Star Trek Into Darkness opens in the US on May 17, on select IMAX screens May 15 and in the UK on May 9.
This Summer, pioneering director J.J. Abrams will deliver an explosive action thriller that takes Star Trek Into Darkness. When the crew of the Enterprise is called back home, they find an unstoppable force of terror from within their own organization has detonated the fleet and everything it stands for, leaving our world in a state of crisis. With a personal score to settle, Captain Kirk leads a manhunt to a war-zone world to capture a one man weapon of mass destruction. As our heroes are propelled into an epic chess game of life and death, love will be challenged, friendships will be torn apart, and sacrifices must be made for the only family Kirk has left: his crew.