Rumor: 'Chronicle' Star Michael B. Jordan In Contention For 'Fantastic Four'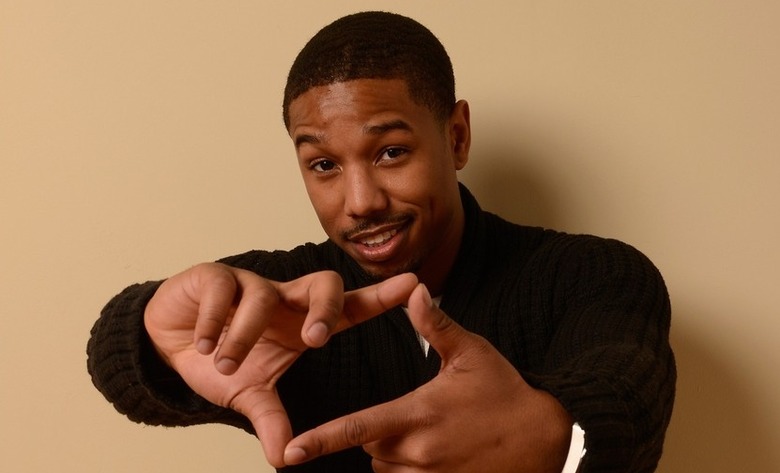 Let's be real: Superhero movies have historically tended to be lily-white affairs. Sure, there's the occasional Nick Fury or Storm or War Machine, but the vast majority of leading heroes have been Caucasian. If a new casting rumor is to be believed, though, Josh Trank's upcoming Fantastic Four could be an exciting exception.
Trank is reportedly considering his Chronicle star Michael B. Jordan for the role of Johnny Storm a.k.a. The Human Torch, a traditionally white character who was played by Chris Evans in earlier films. Combined with whispers from earlier this week that Allison Williams could play Sue Storm, it looks like casting on the movie is starting to heat up. More information after the jump.
Jordan has logged time on the critically acclaimed TV series The Wire, Friday Night Lights, and Parenthood. He gained notice for his turn in Chronicle last year, and this year got raves at Sundance for his lead performance in Fruitvale Station. Among his upcoming roles are the romantic comedy Are We Officially Dating? and the drama Pretenders.
How Jordan might impact casting for the Sue Storm role is unclear. The characters are siblings in the comics, so Trank may have to look for a black actress (ie, not Williams) or alter the backstory if Jordan is cast. Of course, that's a still big if at this point anyway, as no one's very far along in the casting process right now.
Fantastic Four is on track to shoot this fall for a March 6, 2015 release. Jeremy Slater penned the script, with rewrites by Seth Grahame-Smith. Matthew Vaughn is producing.