Daniel Radcliffe To Lead Yakuza Thriller 'Tokyo Vice'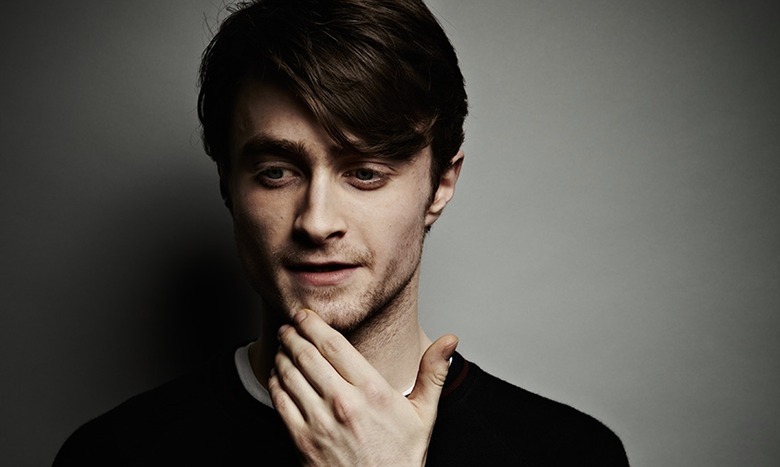 Daniel Radcliffe's faced some pretty formidable figures in his time on screen, including Voldemort and the Woman in Black, but his next project might see him dealing with even more terrifying. Radcliffe has signed on to star in Tokyo Vice, as an intrepid reporter locking horns with a yakuza boss. (Not to be confused with PTA's upcoming Inherent Vice.)
The fact-based thriller marks the feature film debut of music video and commercials director Anthony Mandler. Hit the jump for more details.
Deadline picked up the story. Playwright JT Rogers is writing the script with the cooperation of Jake Adelstein, on whose memoir the film is based. Adelstein spent twelve years working the crime beat for the Yomiuri Shimbun newspaper in Tokyo. One particularly big scoop led to him getting on the wrong side of yakuza boss Tamadasa Goto, described as "the John Gotti of Japan." Adelstein received death threats that led to his quitting the paper, but he eventually resumed his investigation into Goto and succeeded in exposing him. You can read more about his incredible story here.
Since leaving Hogwarts behind in 2011, Radcliffe's built up a diverse resume that includes performances on Broadway and starring turns in the ghost story The Woman in Black and the TV dramedy A Young Doctor's Notebook. He made a splash at Sundance this year playing Allen Ginsberg in Kill Your Darlings, and recently wrapped the comedy The F Word and the horror film Horns. He's also set to play Igor in Max Landis' Frankenstein.
Mandler is best known for his many collaborations with Rihanna, but he's also directed music videos for Jay-Z, Drake, fun., Niki Minaj, and more. He's been on the verge of breaking into features for some time. He's attached to Summit's action-y Dracula remake Vlad since 2010 and the comic book adaptation The Last Days of American Crime since last year, but it looks like Toyko Vice will probably shoot first. Production is slated for an early 2014 start.