POTD: J.J. Abrams Visits The Set Of 'Downton Abbey'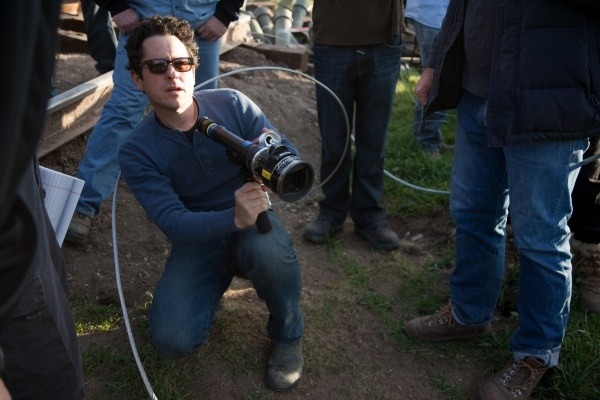 The cast and crew of Star Trek Into Darkness is currently in London for the film's international press junket and director J.J. Abrams took advantage of the opportunity to get closer to his favorite TV show. Speaking to Empire Magazine a few months back, Abrams gushed about his favorite show on TV, Downton Abbey:
I'm a huge – almost to an embarrassing degree – fan of Downton Abbey. I find myself pathetically addicted to that series....I just want to guest-direct an episode of Downton Abbey. I would, seriously....I don't think they would have me. But I would be honored. I just want to visit the set maybe. It would be my dream in life. I'm not kidding you!
Well apparently, Abrams has just made his dreams come true. Check out the image below.
Thanks to the Bad Robot Twitter feed for this great image.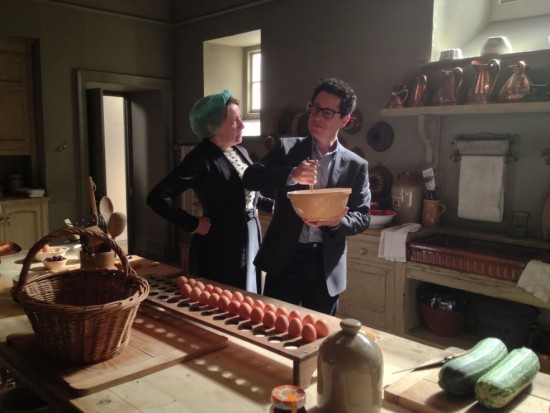 Mrs. Hughes (Phyllis Logan) does not look too happy that Abrams is taking over Mrs. Patmore's role.