Neill Blomkamp Chooses Sharlto Copley For 'Chappie'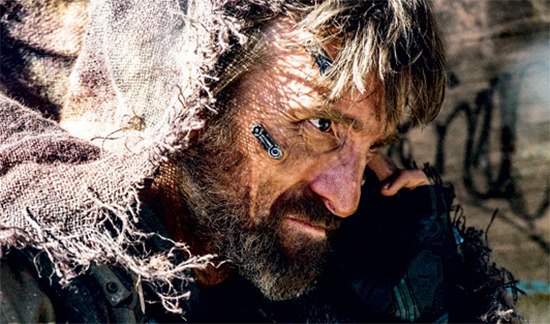 Briefly: District 9 and Elysium writer/director Neill Blomkamp is going three for three with Sharlto Copley. The actor played the lead in Blomkamp's first feature, and wear's a villain's scuzzy beard in his second (seen above). And now he'll have a role in the director's third picture, Chappie, which has enigmatically been described as a sci-fi comedy in an unusual setting. EW says Copley will star in Chappie, but otherwise has as little info to go on as the rest of us. Which is to say, next to none.
You might wonder just how strange Chappie will get. We're still waiting on confirmation that Die Antwoord members Ninja and Yo-landi Vi$$er will be in the film, as reported not long ago in a South African news item. If those two really do end up in the film, we'll start mental preparations to see Blomkamp's most eccentric film yet.