We Ask Kevin Feige: When Will We See Patton Oswalt's Star Wars/Marvel Crossover Movie?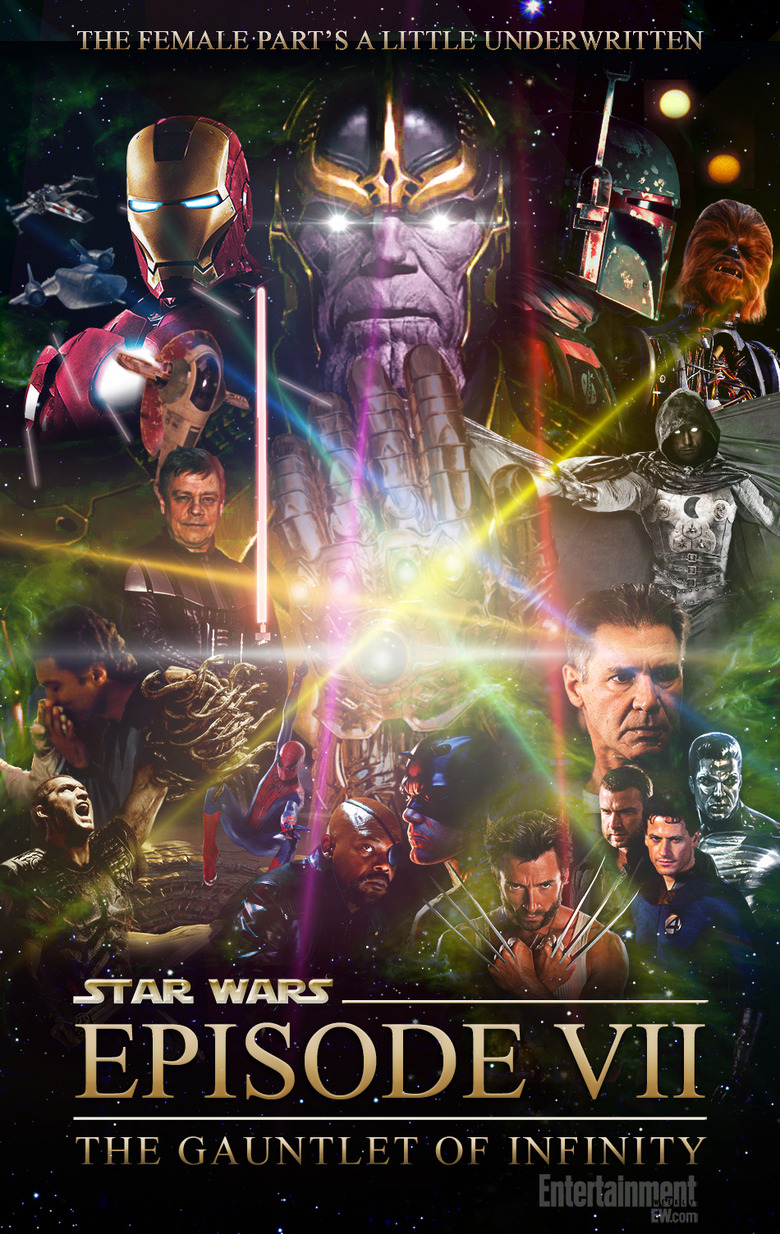 During my interview last week with Marvel Studios head Kevin Feige and Iron Man 3 director Shane Black, I brought up Patton Oswalt's awesome ad-libbed Star Wars: Episode VII pitch (a Parks & Recreation outtake) which involved a cross-over event involving Disney's Marvel superhero and galactic universe.
While many of my colleagues were asking the softball questions like "will Robert Downey Jr come back for a fourth Iron Man" or "where will Marvel go in Phase 3?" I knuckled down with the much more important hardball question: when is Disney going to take Oswalt's pitch seriously and give us that Marvel/Disney cross-over film? Find out the answer after the jump.
For those who missed it, here is Oswalt's Star Wars pitch:
When I brought up Oswalt's spiel, Iron Man 3 director Shane Black confessed that "it's a pretty awesome rant". I turned to Marvel head Kevin Feige with the question he was probably fearing most in his interview rounds: "So when are we going to see that movie? When is that going to happen?" He said:
I don't know, you figure... It probably took twenty or thirty years of comic book movies before they finally decided that we could combine them into THE AVENGERS, so probably another thirty years of STAR WARS movies before Disney goes "What are we going to do?" "Put them together!"
But I wasn't about to let him get away with a "probably", following-up with "So 2048?" Feige assuringly responded "Be there!"
So there you have it Marvel and Star Wars fans — mark your calendar for Summer 2048!