'Die Hard 6' Gets A Possible Writer, Location And Working Title [Debunked]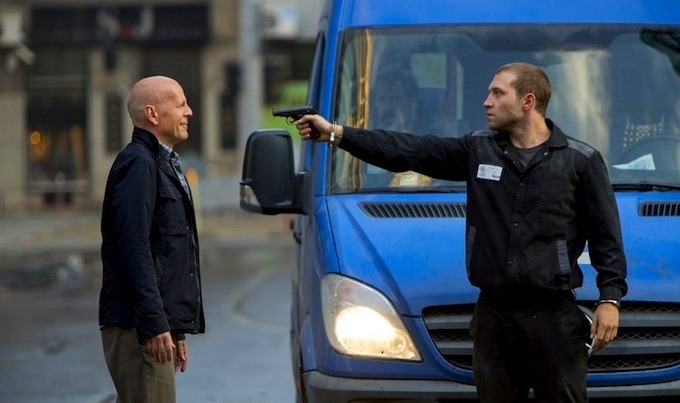 The fifth Die Hard film, A Good Day To Die Hard, got terrible reviews and was a medium-sized success in the United States. It seemed like American audiences didn't really care about the Russian exploits of John McClane (Bruce Willis) his son, played by Jai Courtney. Or it was just a bad movie. Either way, that was not the case everywhere else in the world. The film was a success overseas, grossing almost $250 million internationally and pushing 20th Century Fox to move ahead with another installment.
We now have some news on the next installment of the Die Hard franchise. Its working title is Die Hardest and the current idea takes place primarily in Tokyo. The first script is being written by British writer Ben Trebilcook, who admitted Bruce Willis and other members of the team have yet to sign off, so all of this might go away. Read more below.
Update: Screen Crush reports that this is untrue through various sources within Fox; one says "there is no truth to this whatsoever."
All this Die Hard 6 news comes from Total Film. According to their reports, Trebilcook is currently working on an action film called Knockout with producer Larry D. Webster, who also worked on A Good Day to Die Hard. That's how he got the gig. The writer spoke to the magazine about his idea:
It is extremely faithful to the franchise and characters and is a natural progression. It's also a very plausible storyline.
Trebilcook admits, though, his idea and script are coming in very early in the process and might not end up being what we see on screen:
Getting Larry's support was great, but there are many hurdles to leap yet and two of those are called Bruce Willis and [producer] Alex Young. [There's] the possibility producers might go back and find some other source material to base the next one on, like they did with the first and second. Mine though, I feel it could be the Rocky Balboa of the Die Hard franchise.
The fact that Die Hardest set in Tokyo might not end up being what Die Hard 6 is actually fits a pattern. The IMDB is not always to be trusted, but, the site says Trebilcook also wrote early drafts of both Die Hard 4 and Mission Impossible 3, neither of which were produced. He also has yet to have a script put into production, though it seems Knockout will be the first. All this means the chances of Die Hardest being the 6th Die Hard are probably equal to the chances of it not being.
What are your thoughts on this idea?