Mondo Unveils Three Posters For Marvel's 'Iron Man 3'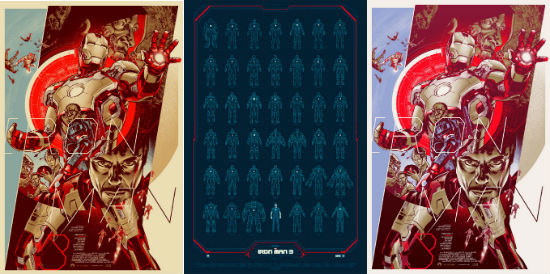 Mondo has already done posters for Iron Man 2, Thor, Captain America and The Avengers, so it was inevitable we'd soon find out what they had in store for Iron Man 3. The answer consists of three posters by two different artists, Martin Ansin and Phantom City Creative. They'll go on sale Friday and you can see them in full below.
Thanks to USA Today for the reveal.
The Martin Ansin is available in a regular edition of 450 for $50 and variant for $75. The Phantom City Creative is an edition of 250 for $45. All are 24 x 36.
Follow @MondoNews for the reveal Friday May 3, which is when Iron Man 3 hits theaters.