'Gears Of War' Gets New Producer And Renewed Development Effort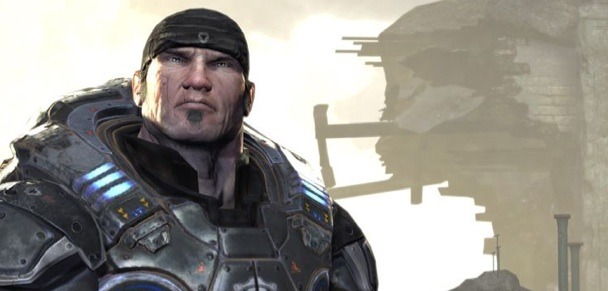 After years of development, the video game series Gears of War may finally make the leap to the big screen. The series originated by Epic Games and published by Microsoft for the Xbox 360 and PC, tells one part of a long conflict between humans and aliens called the Locust Horde. Set on the fictional planet Sera, the story features a conflict over energy, long family histories, and plenty of big notes of loyalty, betrayal, and plenty of military conflict.
Gears was originally in development in 2007, but never went very far, thanks to disagreements between Epic and New Line over how to bring the story to the screen. The rights went back to Epic at one point, and the company has been slowly feeling out producers as possible partners.
Now producer Scott Stuber (Ted, Identity Thief, Safe House) has won the rights, and will develop a film alongside Epic.
Variety reports that Stuber is producing, but says that no one has been hired to write or star. (Or, presumably, to direct.) Assuming that he, Epic, and a writer and director can work out an approach that keeps everyone happy and is also affordable, we don't even know who'll release the picture. With Stuber producing, Gears could end up at Universal, where he has a first-look deal. The producer and Epic are both reportedly taking the project out to studios.
With four games in the series (the original trilogy and this year's Gears of War: Judgment) and plenty of support material, there's no shortage of story to draw on for the film. We'd guess that the film will revolve around lead character Marcus Fenix, and that it would loosely parallel the events of the first game. That way, if the film is successful, a trilogy could be mapped out.