Jamie Foxx Could Be Quvenzhane Wallis' Daddy Warbucks In 'Annie'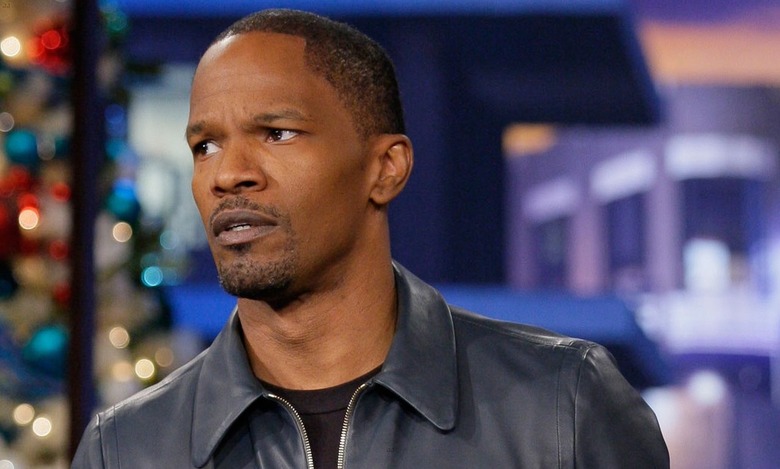 Jamie Foxx and Quvuenzhane Wallis were opponents in a way at this year's Oscars, with his Django Unchained and her Beasts of the Southern Wild both vying for Best Picture. But come next Christmas, the two could be the bestest of friends.
Foxx has entered talks to star in Sony's reboot of Annie, playing the Daddy Warbucks figure to her spunky young orphan. Will Gluck is directing, and Will Smith, Jada Pinkett-Smith, and Jay Z are among the producers. Hit the jump for more info.
Among the ways Gluck is modernizing the story, apparently, is changing the name of Annie's benefactor. According to THR, Foxx's character will be named Benjamin Stacks, because get it? Stacks of Benjamins? Not that I'm suggesting "Oliver Warbucks" was any more subtle. I actually think "Benjamin Stacks" is a cute contemporary update. And the charming Foxx, who's already won one Oscar for his highly musical performance in Ray, seems like a good fit for the role.
If Foxx signs on, he'll be teaming up with Sony yet again. He recently wrapped Roland Emmerich's White House Down with the studio, and is now shooting The Amazing Spider-Man 2 with director Marc Webb. Outside of Sony, Foxx also recently announced plans to write, direct, and produce a horror anthology for Syfy.
Annie is on track to shoot this fall, for a December 25, 2014 release.