Trivia: Michael Bay Offered Dwayne Johnson The Lead In 'Transformers 4'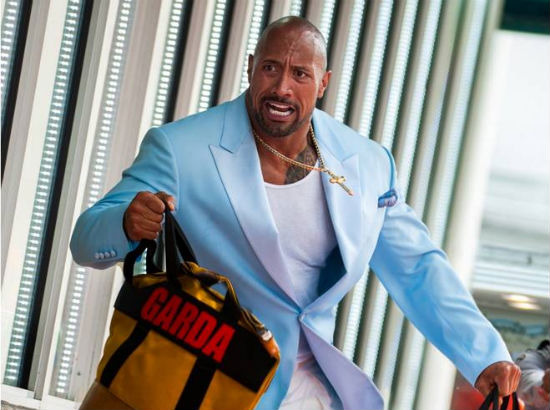 Michael Bay must have really liked working with his Pain & Gain co-stars. We know he'll next be teaming up with Mark Wahlberg for Transformers 4, but the Oscar-nominee was not the director's first choice. That honor goes to Wahlberg's Pain & Gain co-star, Dwayne Johnson. Johnson revealed in a Twitter interview that Bay offered the lead role to him, but he had to turn it down because he's starring in Brett Ratner's Hercules.
Here's Johnsons's Tweet:
Michael Bay offered me Transformers, but I was unavailable due to Hercules. Then Wahlberg was offered the role. #RockTalk @Nadydi

— Dwayne Johnson (@TheRock) April 26, 2013
Until we know more about Transformers 4, or see the movie, it'll be impossible to know if this was a good change or not. Both Wahlberg and Johnson are physical presences and strong actors, but I think at this point Johnson has begun to take off in a way that Wahlberg never could. Personally, I'd be much more excited for Transformers 4 with Johnson in the lead.
What do you think?