'Transformers 4' Lead Jack Reynor Demonstrates Dramatic Chops In 'What Richard Did' [Tribeca]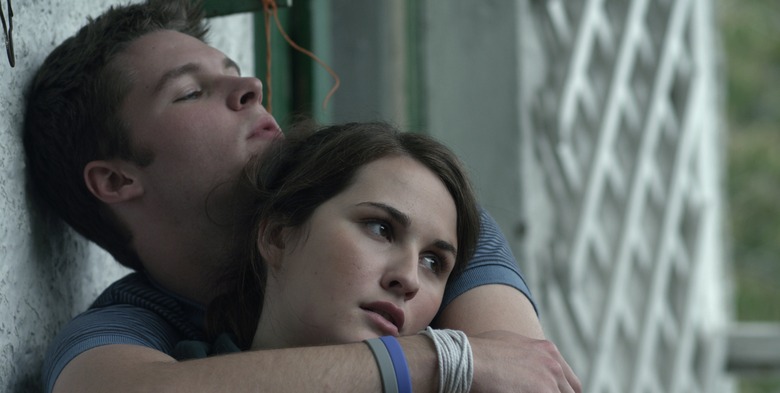 If you've heard of What Richard Did, there's a good chance it was in the context of a conversation about Transformers 4. A few months ago, Irish actor Jack Reynor was plucked from relative obscurity to become Michael Bay's new Shia LaBeouf, and What Richard Did was one of the few films on his resume. If Transformers 4 does well, this young star has the potential to become one of Hollywood's hottest young stars overnight. But as he moves on to higher-profile roles, his sensitive turn in What Richard Did makes me hope he won't leave indies behind completely.
Despite that title, What Richard Did isn't so much about what Richard did as it is about what Richard does afterwards, and how it changes his perception of himself and the people around him. The terrible real-life event that indirectly inspired the film* would easily lend itself to sensationalization, but Abrahamson takes a more low-key route, painting an intimate portrait of a boy in crisis. That choice makes What Richard Did feel a bit slight at times — I would've loved to get a better sense of how Richard's actions affected his community — but it also makes the film more resonant. His problems aren't universal (thank God), but the complicated feelings he cycles through are.
Even in the first half of the film, when Richard is at his best, Reynor gives him a depth that suggest there's much more to this kid beyond the golden boy image that everyone seems to love so well. He often looks alone in a crowd, even when that crowd consists of his dearest pals, and the better we get to know him the better we understand how jealous, possessive, and needy this kid can be. But it's when Richard's life begins to unravel that Reynor really gets to show off his dramatic acting chops. Richard becomes someone who's both scared and scary, and Reynor balances both sides very well.
Abrahamson's nuanced approach lends the world a lived-in quality. When Richard and his pals stay up late at night and joke, in their appropriately immature way, about the differences between guys and girls, it feels like we're really watching a group of kids hanging out. But too many of those scenes can make for slow going, especially when we don't even know where it's all headed. After the big event, though, the heightened emotions make the pace feel considerably faster. The best scene comes relatively late in the game, when Richard has a talk with his father (an excellent Lars Mikkelsen). Richard's childlike vulnerability is met with powerful, conflicting emotions from his dad, and the results are utterly devastating for both of them and for us.
What Richard Did would be worth checking out even without its unlikely connection to one of the most lucrative sci-fi franchises of our time. But since its star is already moving on to bigger (if not necessarily better) things, I'm just left hoping he never gets too big for small movies like these. No doubt giant alien robot battles come with their own set of dramatic challenges, but all those clanging metal appendages tend to trample delicately layered performances like Reynor's in What Richard Did.
*What Richard Did an adaptation of Kevin Power's novel Bad Day in Blackrock, which was inspired by a real event. If you don't want to be spoiled for this movie, don't Google that title.