Live-Action Studio Ghibli: 'Kiki's Delivery Service' Remake Confirmed; Watch Miyazaki-Designed Kaiju Short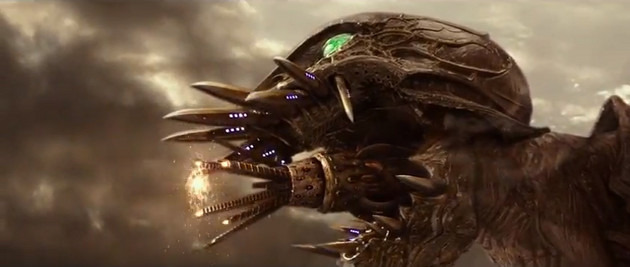 The idea of a live-action remake of one of the movies by animation master Hayao Miyazaki might not be very appealing no matter who wants to make it, even if the project is based on one of the director's projects that is best positioned for live-action.
But what about the idea of Miyazaki himself contributing to a live-action companion to one of his films?
Both of these ideas are now realities, with Takashi Shimizu (The Grudge) confirmed to direct a live-action version of the coming-of-age story Kiki's Delivery Service, in which a young witch develops her skills and sense of self-worth after moving to a new town. Miyazaki, meanwhile, contributed a kaiju design for a live-action short that essentially acts as prequel to his early film Nausicaa of the Valley of the Wind.
We'll start with the less exciting development: Kiki's Delivery Service.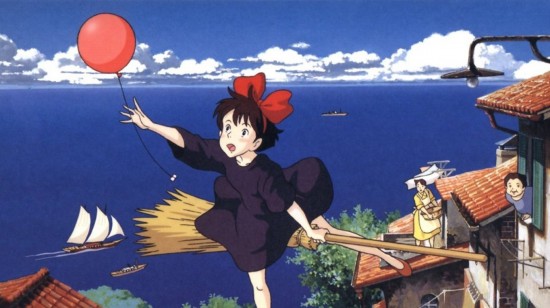 Studio Ghibli is fiercely protective of Miyazaki's work, and it is unlikely that any of his original concepts would ever be licensed to a studio to remake. In the case of Kiki's Delivery Service, however, the Miyazaki film was based on a novel by Eiko Kadono, so the original concept is not a Ghibli property.
Now the first two novels out of eight Kadono wrote featuring the Kiki's characters are the basis for a new live-action film. Kiki will be played by 16-year old figure skater Fuka Koshiba, who won the role over hundreds of other audtioning actresses. [Japanverse]
This second story is a lot more awesome. The short above is Giant God Warrior Appears in Tokyo, and it is almost nine-minutes of live-action kaiju insanity. This is no fan film, however. Giant God was produced by Studio Ghibli — the studio's first live-action effort — and features a monster design by Miyazaki.
The short originally played in theaters along with Evangelion 3.0 You Can (Not) Redo, and is on the Evangelion 3.33 Blu Ray/DVD. According to SugarKat,
"Kyoshinhei Tokyo ni Arawaru" (Giant God Warriors Appear in Tokyo) is a short Tokusatsu movie created as a promotional video for the "TOKUSATSU – Special Effects Exhibition" at "TOKUSATSU – Special Effects Museum", which has Anno Hideaki (Eva's director) as museum director, in Museum of Contemporary Art Tokyo. The movie was proposed to be shown with "Evangelion 3.0" by Suzuki Toshio and Anno Hideaki agreed with that. As a movie version, its pictures and sounds will we re-modified and it has the total length of 10:07 minutes. The movie features "Kyoshinhei" (Giant God Warriors) from "Nausicaa of the Valley of the Wind" and it was made to show the fascination and the fun of Miniature Tokusatsu.
The short is not subtitled, so the first couple minutes might not give non-Japanese speakers as much info as they'd like. But things get good pretty fast. [Twitch]