New Line Delays 'Vacation' Over Ratings Dispute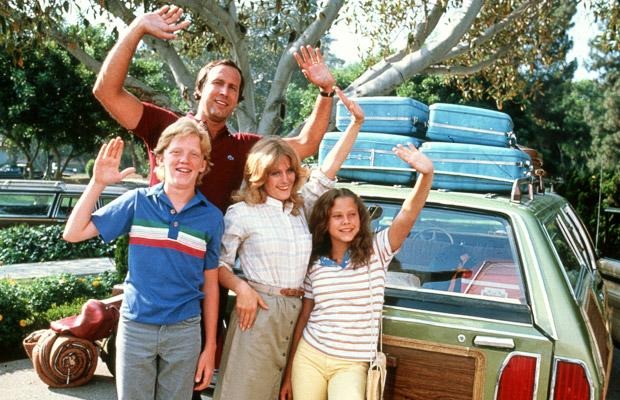 New Line is putting off its Vacation plans for now. The studio has pumped the brakes on the upcoming National Lampoon reboot/sequel, which was on track to shoot this summer, as it sorts out some creative differences over MPAA ratings.
It's unclear how long the delay will take, but for now all of the talent remains attached. Writers Jonathan Francis Daley and Jonathan Goldstein are set to make their directorial debut on the film, with Ed Helms and Christina Applegate in the lead roles.
However, THR reports that the debate over the family-friendliness of the film came to a head a few days ago. The project has temporarily been shut down until a resolution is reached. Apparently some of the filmmakers wanted to broaden the picture's appeal by keeping things PG-13, while others pushed to maintain the R rating of the original.
The advantage of a PG-13 rating is obvious. The more people are allowed to watch a film, the more money it has the potential to make. But R-rated comedies have proven quite popular recently, and in fact Goldstein and Daley's first produced screenplay Horrible Bosses raked in over $200 million worldwide with an R rating. Now seems like a really good time to get a little edgy with the premise.
The trade's sources don't say who was on which side. Nor are they sure how far Vacation will be pushed back. Estimates range from a few months to several months.
The plotline for the new Vacation is set up to serve as both reboot and sequel: Helms plays Rusty Griswold, who's all grown up now and wants to take his own family on a road trip. Applegate was cast last month as Rusty's wife, who's been drifting apart from him as of late. Chevy Chase and Beverly D'Angelo were on board for cameo roles as Rusty's parents.