'The Fighter' And 'Tinker Tailor Soldier Spy' Cinematographer May Be Shooting Nolan's 'Interstellar'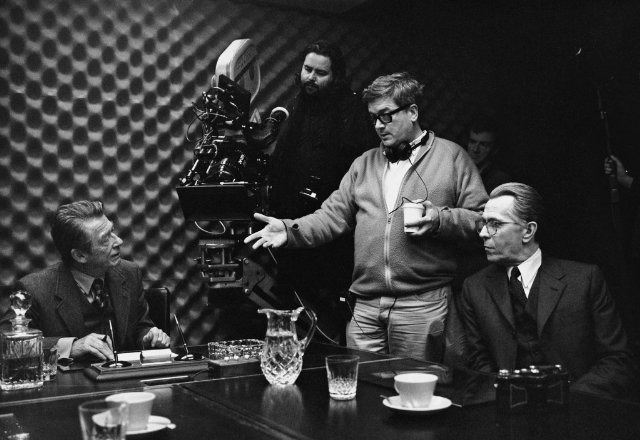 Christopher Nolan's career has so far been all but synonymous with that of cinematographer Wally Pfister, as the latter has shot all of Nolan's features since Memento. (Nolan shot his debut, Following, himself.) Now, with Pfister working on his own directorial debut, Nolan has to look for a new shooter to make his own new film, Interstellar. According to one interview, his choice seems to be The Fighter and Tinker Tailor Soldier Spy cinematographer Hoyte Van Hoytema.
The site Film Abides (via Nolan Fans) notes that in an interview, Van Hoytema said that he's working with Nolan on Interstellar. Until we have confirmation from the filmmaker or studio we'd caution that this is still open to the vagaries of translation, but this could be a great match. The cinematographer has proved to be adept working in a variety of circumstances, and while working with Nolan may be a big step up in terms of scale — IMAX will be a factor — the shooter should be well able to adapt.
It's worth noting that for those listed films, and for Let the Right One In, Van Hoytema shot primarily on film, which is a tendency that Nolan would likely prize. The cinematographer also shot Spike Jonze's upcoming Her, but set photos from that production show a digital system in use.
Interstellar features Matthew McConaughey and Anne Hathaway, and "depicts a heroic interstellar voyage to the furthest borders of our scientific understanding" with "explorers [who] travel through a wormhole." The film is scheduled for release on November 7, 2014