Tom Hiddleston In Early Talks For 'The Crow' Remake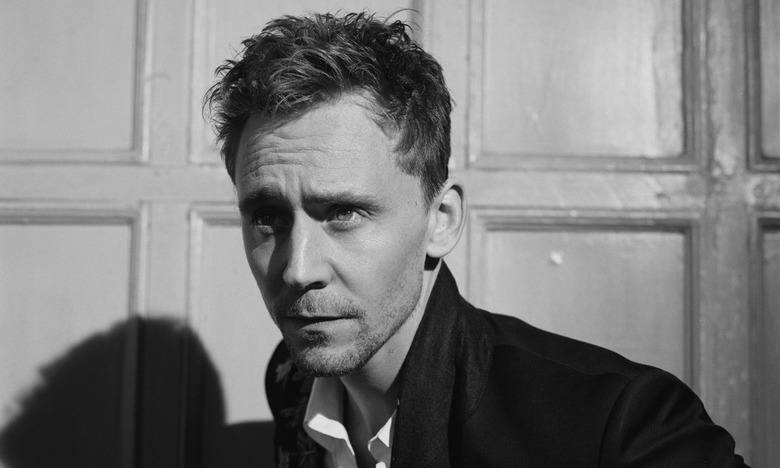 Relativity's remake of The Crow has gone through several potential leading men over the past couple of years. Bradley Cooper was attached for a while; when he left, Mark Wahlberg and Channing Tatum were eyed as replacements. As recently as February, James McAvoy was circling the project. Now, it's Tom Hiddleston's turn to flirt with the role.
The Avengers actor is reportedly in early talks to play Eric Draven, the protagonist played by Brandon Lee in the 1994 movie. F. Javier Gutierrez is directing the new film.
The 1989 comic book by James O'Barr follows a man who's murdered while trying to save his love. He comes back from the grave to avenge his own death. The most current script of the adaptation was written by Cliff Dorfman (Warrior). It's not clear whether that's a fresh take or a rewrite of the earlier draft by Jesse Wigutow. Nick Cave worked on another incarnation a few years back.
Of the actors who've been up for the role so far, Hiddleston seems like the best choice yet. Though he's best known for playing trickster Loki in The Avengers and Thor, he's played a broad range of characters in films like Midnight in Paris, Deep Blue Sea, and War Horse. He'll continue mixing things up next year in Thor: The Dark World, Jim Jarmusch's Only Lovers Left Alive, and The Muppets... Again! Earlier this week, he revealed his plans to star as war photographer Robert Capa in a biopic directed by Paul Andrew Williams.
The Crow is tentatively on track to shoot this fall. No word yet on when it'll hit theaters.