Jack Black And Will Ferrell To Play Epic Game Of 'Tag'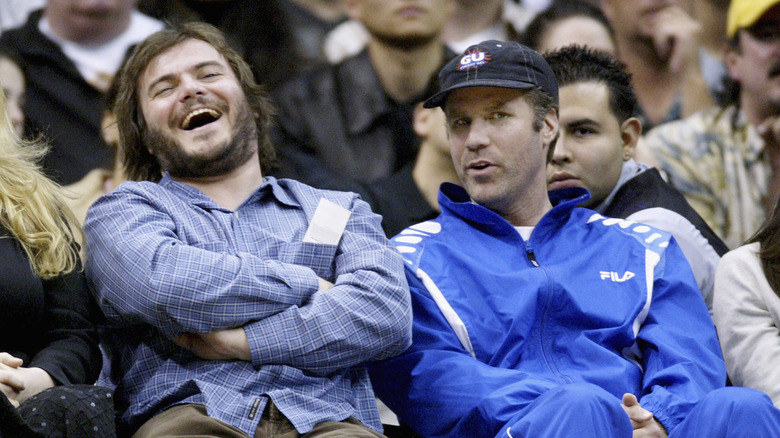 Vince Bucci/Getty Images
The last time Will Ferrell and Jack Black crossed paths onscreen, in Anchorman, it started with a motorcycle crash and ended with a puppy punted off a bridge. Now they're gearing up to antagonize each other again, though their misdeeds this time probably won't be quite as nasty.
Ferrell and Black are attached to star in Tag Brothers, based on a true story about what may very well be the most epic Tag game ever. The project is set up at New Line, which just won the pitch after a heated bidding war. Hit the jump to keep reading.
Todd Garner's Broken Road acquired the life rights to the group in February. Black and Ferrell's deals are contingent right now on the screenplay, which is being written by Mark Steilen. Garner and Steilen will both produce. Black and Ferrell may also sign on to produce through Electric Dynamite and Gary Sanchez, respectively.The Wrap's story doesn't go into detail about Black and Ferrell's roles, but it's probably a safe assumption that they're playing two of the Tag players. Two other male leads are now being sought. No director has been announced at this time.
Black is coming off of Richard Linklater's acclaimed Bernie, and is set to return for Kung Fu Panda 3. Ferrell was in two comedies last year, Casa de mi Padre and The Campaign. He's now filming Anchorman: The Legend Continues, and will be voice the villain in next year's The Lego Movie.