'The Wolverine' CinemaConTrailer: The Silver Samurai Strikes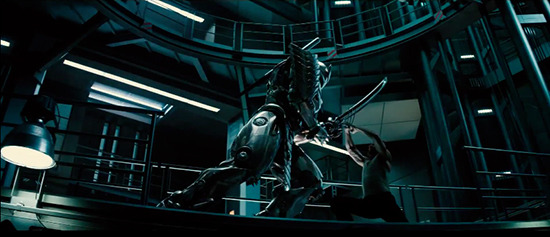 James Mangold's take on Marvel's popular character hits later this summer, in July, and we'll probably see at least one more meaty trailer before the opening date. But for now, the one-minute trailer for The Wolverine that premiered at CinemaCon is now online, and you can watch it below. (This is most of the CinemaCon reel, at least — attendees also saw a bit of the train fight sequence, which isn't here, and I believe a couple other minor bits, too.)
There's a lot of footage here we've seen already, but there's also enough new stuff to merit a look. The new footage doesn't contribute much to our understanding of what the film's full story arc covers, but it does give you a better look at the Silver Samurai and also offers a neat shot of Wolverine (Hugh Jackman) seemingly overwhelmed by ninja.
The Wolverine opens on July 26. Trailer via AMC.
Based on the celebrated comic book arc, this epic action-adventure takes Wolverine (Hugh Jackman), the most iconic character of the X-Men universe, to modern-day Japan. Out of his depth in an unknown world, he will face a host of unexpected and deadly opponents in a life-or-death battle that will leave him forever changed. Vulnerable for the first time and pushed to his physical and emotional limits, he confronts not only lethal samurai steel but also his inner struggle against his own immortality.