Two New 'Only God Forgives' Trailers Sell Tension And Violence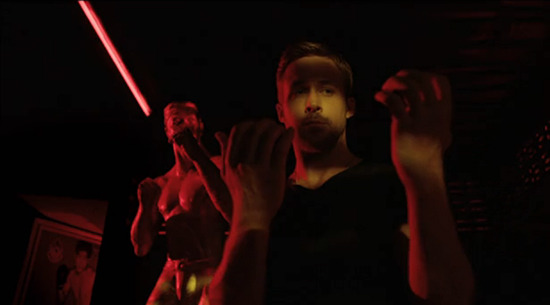 This morning brings gifts: along with the Cannes lineup we've got new trailers for some of the scheduled films, and among them are two new looks at Nicolas Winding Refn's Only God Forgives. Ryan Gosling stars in the Thai-set western as a minor gangster who is commanded by his domineering mother (Kristen Scott Thomas) to bring his brother's killer to justice.
The first trailer here is quite a lot like the debut footage we saw not long ago, but it is more explicit, and features more dialogue that explains the story and does more to suggest that Kristen Scott Thomas is scary as hell. Some of the dialogue in the first trailer isn't subtitled, but I think you'll get the idea.
Both are slightly not safe for work thanks to language and violence.Thanks to The Film Stage for the heads up on these.
Only God Forgives opens on July 19 after its Cannes premiere.
Julian (Gosling) lives in exile in Bangkok where he runs a Thai boxing club as a front for the family's drugs smuggling operation. When Julian's brother Billy is killed their mother, Jenna (Kristen Scott Thomas), arrives in the city. She wants revenge and forces Julian to find the killer. Julian's contacts in the criminal underworld lead him directly to The Angel of Vengeance, a retired police officer who knows everything and who is both Judge and Punisher. Jenna demands that Julian kill The Angel of Vengeance, an act that will cost him dearly.