'A Teacher' Teaser: Teacher And Student Get Hot And Heavy In Sundance Drama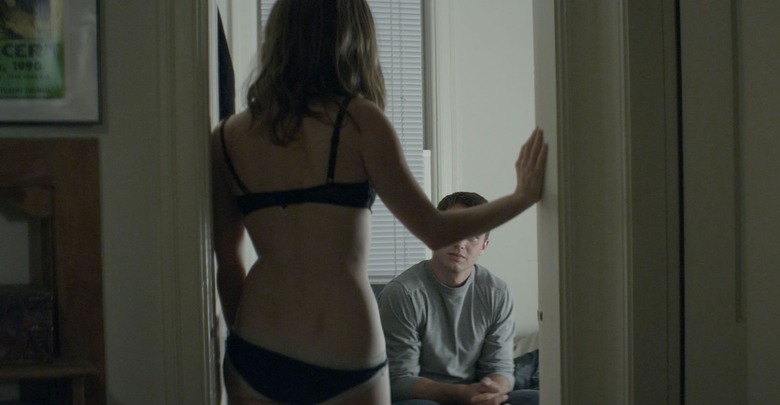 Whenever news breaks that a female teacher has been caught sleeping with her male student, as happens every so often, reactions tend to run one of two ways: Either she's the seductive villain preying on a poor innocent boy, or he's the lucky kid who got to bang a hot older lady. To the people actually involved, though, it's no doubt far more complicated.
Writer-director Hannah Fidell attempts to explore that murky area in between with A Teacher, an intimate character study that premiered as part of Sundance's NEXT slate earlier this year. Lindsay Burdge plays lonely Diana, who falls into an affair with her teenage student Eric (Will Brittain). Though they're well aware of the dangers, she can't help herself from falling deeper into the situation. Hit the jump to watch the new teaser.
A Teacher didn't get a ton of attention at Sundance, but what reviews it got were mostly positive. Complex and Film School Rejects named it one of their faves of the fest, and THR praised Fidell's "sensitivity and probing psychological seriousness." On the flip side, detractors included Collider, which gave it a D+.
Oscilloscope Laboratories picked up A Teacher for distribution, but has not yet announced a release date. Keep an eye on Facebook for updates.
Diana Watts, a high school teacher in Austin, Texas, is in the midst of an affair with one of her students, Eric Tull. As the reality of their situation forces itself upon them, Diana puts the relationship on hold. It's only a matter of time before she gives in again to her desire; this time even more recklessly than before.