New 'The Lone Ranger' Trailer And Live Q&A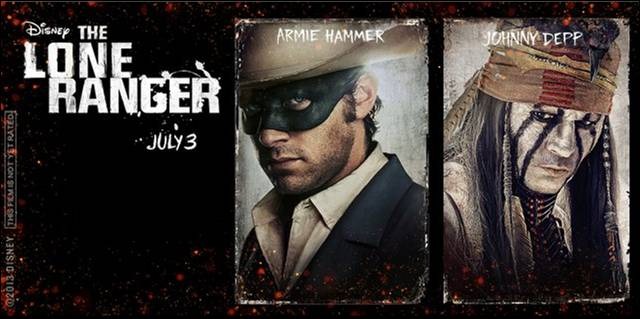 Disney is getting into the last phase of its push for Gore Verbinski's The Lone Ranger, starting with a presentation of footage at CinemaCon today. The next step is a new trailer, which you can watch below, and a live-streamed Q&A with Verbinski and his stars Johnny Depp and Armie Hammer, and producer Jerry Bruckheimer. You can watch that Q&A below after the trailer.
Here's the trailer, which sells more of the Ranger's back story and quite a lot of the film's big train-based action:
Here's the Q&A:
The Lone Ranger also stars Helena Bonham Carter, William Fichtner, Tom Wilkinson, Barry Pepper, James Badge Dale, and Ruth Wilson. It opens in theaters on July 3, 2013.
Native American spirit warrior Tonto (Johnny Depp) recounts the untold tales that transformed John Reid (Armie Hammer), a man of the law, into a legend of justice—taking the audience on a runaway train of epic surprises and humorous friction as the two unlikely heroes must learn to work together and fight against greed and corruption.