First 'Captain America: The Winter Soldier' Set Photos Confirm New 'Heroic Age' Inspired Suit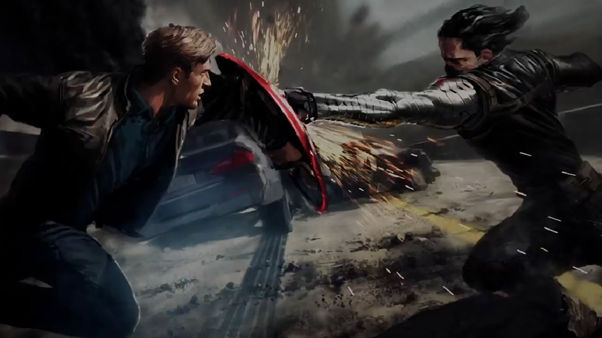 Agent Coulson might have had a few ideas about Captain America's suit in The Avengers, but recent Marvel Comics have influenced his suit in Captain America: The Winter Soldier. The first batch of set photos from the sequel have just hit the internet, showing Chris Evans and Scarlett Johansson in some kind of industrial situation. They're pretty uneventful.
The real takeaway is that Evans is wearing a brand new suit in the film, one that is sleeker and darker than his last. It so happens to be the same suit that was floating around in images last week. It carries a heavy influence from the "Heroic Age" story arc, specifically the Steve Rogers: Super Soldier mini-series.
Does this give us a big hint to what happens in the film? Check out the images and discuss below..
Here are the set photos from JFX Online (via Comic Book Movie)
The suit harkens back to a costume worn by Cap in the 2010 mini-series Steve Rogers: Super Soldier.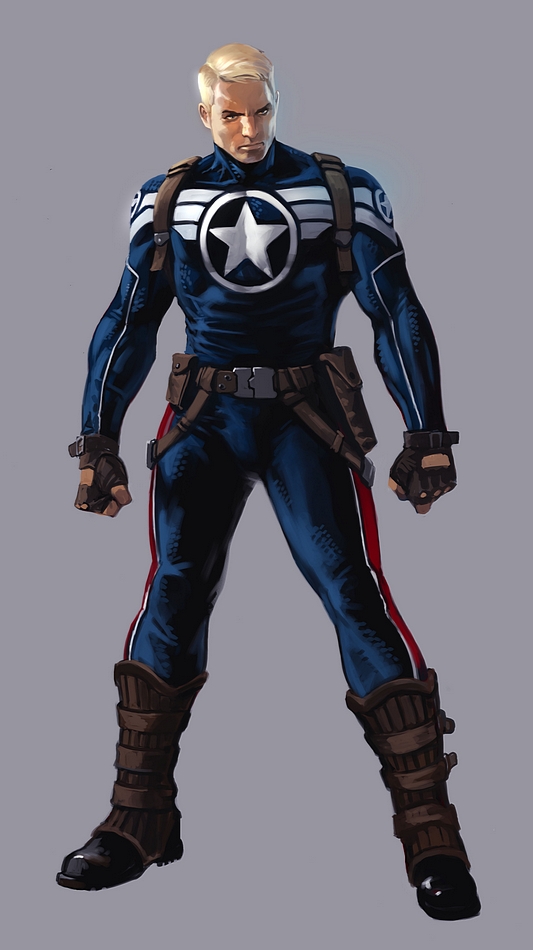 Rogers wore the suit after Bucky (aka The Winter Soldier) took over the Captain America mantle following Rogers' Civil War death. The original Cap wasn't dead, of course, but he let Bucky run with the red, white and blue for a bit while he adopted this new, darker visage instead. The pair later flipped roles.
So if Rogers is wearing this suit in the movie, the question becomes, does the comic book story mirror those stories in any way? Is it a permanent change? You'd have to imagine going away from the classic Captain America red, white and blue can't be good for branding so maybe this is just a temporary change to fit with the political thriller storyline we keep hearing about. (One clue: the Super Solider comic was written by Ed Brubaker, who was privy to the new script, calling it the best Marvel movie he's read. Why would he read it if he didn't have some influence?)
Do you like the new suit? How do you think it fits in?
Special thanks to Movies.com writer John Gholson for the help on some of the comic specifics.