Joss Whedon Says 'Avengers 2' Starts Filming February 2014; Promises 'Awful' Things For Characters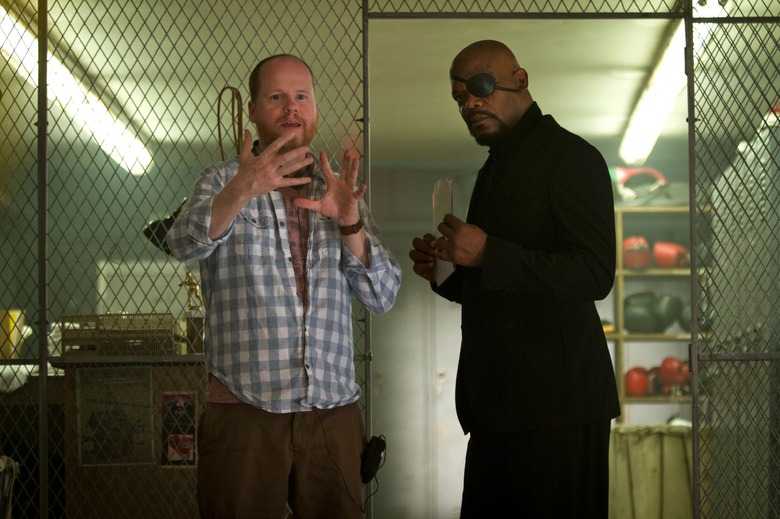 The Avengers will assemble once again early next year. Director Joss Whedon was at the MTV Movie Awards (accepting Movie Of The Year) and discussed his highly-anticipated follow-up to one of the most successful films of all-time. He said filming is likely to start on The Avengers 2 in February 2014, that he had the idea for the sequel's story before the first film was complete and what happens to the characters next is going to be "awful."
Whedon also talked about his excitement over Agents of S.H.I.E.L.D., how difficult it is to keep Marvel's secrets and a few other classic Whedonverse questions. Watch the interview and read some quotes below.
The interview in question is from Entertainment Tonight (via Total Film). It's worth watching from beginning to end but, if you don't have the patience, the choice quotes are below.
Here's the most important quote, about the plot of Avengers 2:
I didn't think I was gonna do the second one, but I had an idea for it before I had figured out the first one. You go into a movie not assuming that there's going to be [another one]. I've seen plenty of movies that were the first part of the trilogy that never happened and it's terrible....You don't save anything for the trip back. Having said that, though, I did sort of know, 'Well if they were to come back, I know what's going to happen... it's going to be awful.'
He also discussed knowing what's happening across all the films:
I'm really excited because I've gotten to look at everything and see behind the curtain on all the stuff, and Kevin Feige has a really clear vision and runs through all these movies. They're all very different, but they really are what the next story should be.
Coming from the world of TV, it's really not all that surprising Whedon thought about what happens to The Avengers next after the first movie. He's trained to think big picture, and then focus down on one story at a time. If I remember correctly, he'd even discussed that in the past. Him saying what happens "[is] going to be awful" suggests massive destruction, turmoil (as suggested by the Captain America 2 writers) and maybe even some death. Whedon loves killing characters.
Did you take anything else out of this interview?