Rupert Wyatt To Direct Noir Thriller 'Night Film'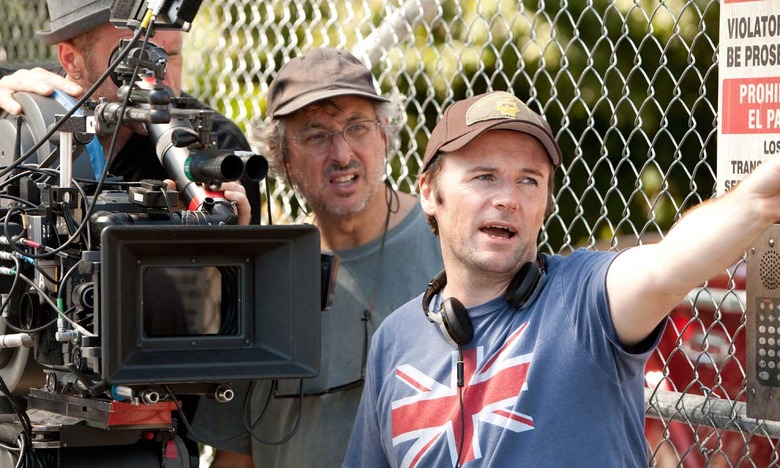 Rupert Wyatt got some positive notice after the his debut feature, The Escapist, but it was his next film, Rise of the Planet of the Apes, that introduced him to a broader audience. And although he decided to bow out of that franchise before the sequel started shooting, he's apparently happy to re-team with the people behind it.
Wyatt has just been attached to direct Night Film, Chernin Entertainment's adaptation of Marisha Pessl's upcoming crime thriller novel.
On a damp October night, beautiful young Ashley Cordova is found dead in an abandoned warehouse in lower Manhattan. Though her death is ruled a suicide, veteran investigative journalist Scott McGrath suspects otherwise. As he probes the strange circumstances surrounding Ashley's life and death, McGrath comes face-to-face with the legacy of her father: the legendary, reclusive, cult-horror-film director Stanislas Cordova—a man who hasn't been seen in public for more than thirty years.
For McGrath, another death connected to this seemingly cursed family dynasty seems more than just a coincidence. Though much has been written about Cordova's dark and unsettling films, very little is known about the man himself.
Driven by revenge, curiosity, and a need for the truth, McGrath, with the aid of two strangers, is drawn deeper and deeper into Cordova's eerie, hypnotic world.
The last time he got close to exposing the director, McGrath lost his marriage and his career. This time he might lose even more.
It sounds like fun, meaty noir material, and the film biz stuff should add an extra layer of interest for horror aficionados. Unfortunately, it may be a while before cameras can actually roll on this one. Night Film is one of a few different projects Wyatt has simmering right now, and no writer or stars are attached at this time.