Alamo Drafthouse Hosts Michael Bay Marathons In Austin, Denver, Kansas City And Houston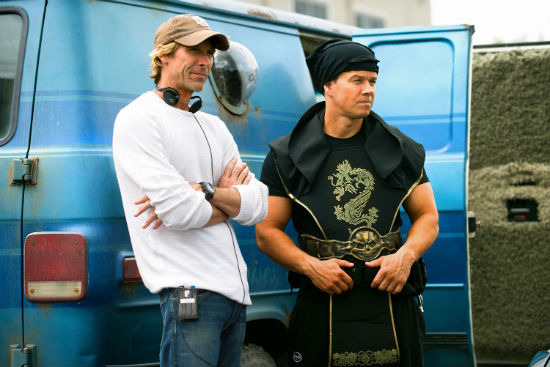 Everything about Michael Bay movies is big. Even his "small" movies, like Pain & Gain, are big. So when the Alamo Drafthouse decided to host an "All Bay, All Day" marathon to celebrate his latest film, of course, things have to be Bay-sized. The event is called Baymageddon and it'll go down Sunday April 21 at Alamo Drafthouses in Austin, Littleton, Kansas City and Houston.
Three mystery Michael Bay movies will screen, one after the other, culminating in an advanced screening of his latest film Pain & Gain. (The new film which opens for real on April 26.) See the full event poster, trailer, special menu, and ticketing info below.
For tickets to Baymageddon in the four Drafthouse cities, visit this link. Here's the kick-ass trailer.
Tough Guy Cinema presents BAYMAGEDDON from Alamo Drafthouse on Vimeo.
And here's the poster and menu.
Three mystery Michael Bay movies, huh? As a Bay fan, my ideal triple feature would be Bad Boys, The Rock and Armageddon. That would be very, very hard to beat. I think fans who showed up and saw The Island, Transformers: Revenge of the Fallen and Pearl Harbor would be pretty pissed.
What are your top three Bay movies? Are you looking forward to Pain & Gain? We'll have a review up as soon as Paramount lifts the embargo.