'Star Trek Into Darkness' Trailer: For Vengeance, Kirk Risks His Craft And Crew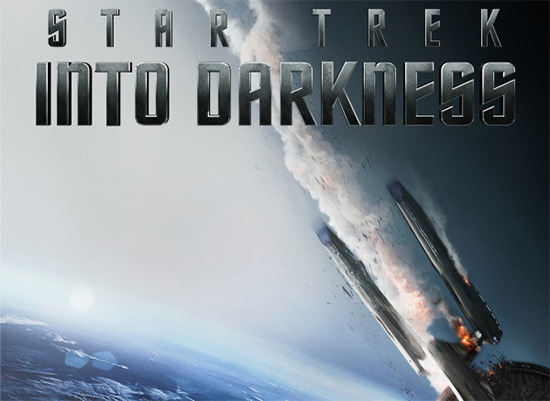 Here's the last big trailer for JJ Abrams' Star Trek Into Darkness before the film opens in May. This one gives more plot hints, as Kirk (Chris Pine) dashes off on a vengeful mission against the John Harrison (Benedict Cumberbatch) only to learn he is massively outgunned.
There are a lot of familiar elements here, particularly Kirk's headstrong nature, his will to overcome all obstacles, and the near-destruction of the Enterprise. They're all things we've seen in trailers for the film, but here they feel much more characteristically Star Trek. What does that bode for the film? We'll find out soon, but in the meantime this is a rousing trailer.
Star Trek Into Darkness opens on May 17. Apple has the trailer.
In Summer 2013, pioneering director J.J. Abrams will deliver an explosive action thriller that takes Star Trek Into Darkness. When the crew of the Enterprise is called back home, they find an unstoppable force of terror from within their own organization has detonated the fleet and everything it stands for, leaving our world in a state of crisis. With a personal score to settle, Captain Kirk leads a manhunt to a war-zone world to capture a one man weapon of mass destruction. As our heroes are propelled into an epic chess game of life and death, love will be challenged, friendships will be torn apart, and sacrifices must be made for the only family Kirk has left: his crew.