'Monsters University' Cast Adds Nathan Fillion, John Krasinski, And Bonnie Hunt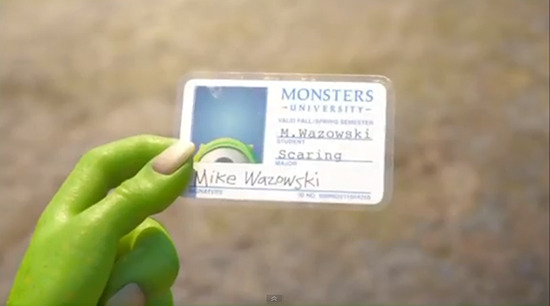 The cast of Pixar's Monsters University already included a few expected names and some good newcomers, including Billy Crystal, John Goodman, Steve Buscemi, Dave Foley, Helen Mirren, Julia Sweeney, Joel Murray and Peter Sohn. Now there's a report that many more recognizable names lent their voices to characters in the film. EW says that Nathan Fillion, John Krasinski,and Bonnie Hunt are among the voice cast of Monsters University. Sean P. Hayes, Charlie Day, Aubrey Plaza and Alfred Molina also have roles.
In addition to that news, there are new fraternity and sorority posters showing off many characters from the film. You can see those below. 
Monsters University opens on June 21.
Mike Wazowski and James P. Sullivan are an inseparable pair, but that wasn't always the case. From the moment these two mismatched monsters met they couldn't stand each other. "Monsters University" unlocks the door to how Mike and Sulley overcame their differences and became the best of friends.