Stanley Tucci Joins 'Transformers 4'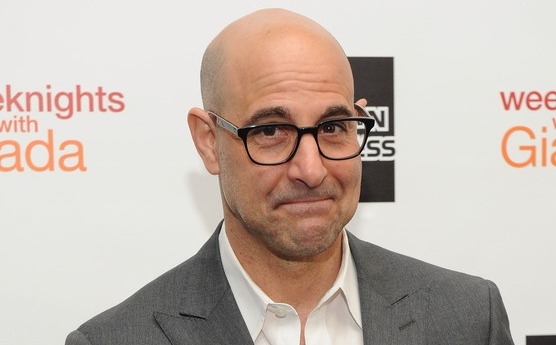 The 3D IMAX camera wasn't the only new addition to Transformers 4 announced at CinemaCon yesterday. Michael Bay also revealed that Stanley Tucci had boarded the cast, joining Mark Wahlberg, Nicola Peltz, and Jack Reynor. Tucci's the kind of guy who's good in a bad film and even better in a good one, so he'll be a welcome presence. Hit the jump for more details.
A synopsis floating around last momnth indicated that the film would follow "a group of powerful, ingenious businessman and scientists attempt to learn from past Transformer incursions and push the boundaries of technology beyond what they can control – all while an ancient, powerful Transformer menace sets Earth in his crosshairs," so maybe Tucci play either a businessman or a scientist. On the other hand, Paramount claimed that that description was incorrect, so maybe not.
What we do know is that the film picks up four years after the Attack on Chicago in Transformers: Dark of the Moon, and that it'll kick off a new trilogy. Josh Duhamel previously hinted that he might return, but we haven't heard much about the potential casting since then. Otherwise, Transformers 4 will feature a new human and robot cast.
Bay doesn't exactly have a reputation for character-driven movies, but even so he's managed to pull in some great talent in the past. John Malkovich, Frances McDormand, and John Turturro were among the supporting actors in the original Transformers trilogy.
And Tucci has plenty of blockbuster franchise experience, having appeared in the The Hunger Games and Percy Jackson series and the first Captain America movie. His other upcoming pictures include WikiLeaks biopic The Fifth Estate, the Heat remake, and the animated film Mr. Peabody and Sherman.