'Interstellar' And 'Transformers 4' To Shoot In IMAX; Michael Bay Will Use New IMAX Camera For Native 'T4' 3D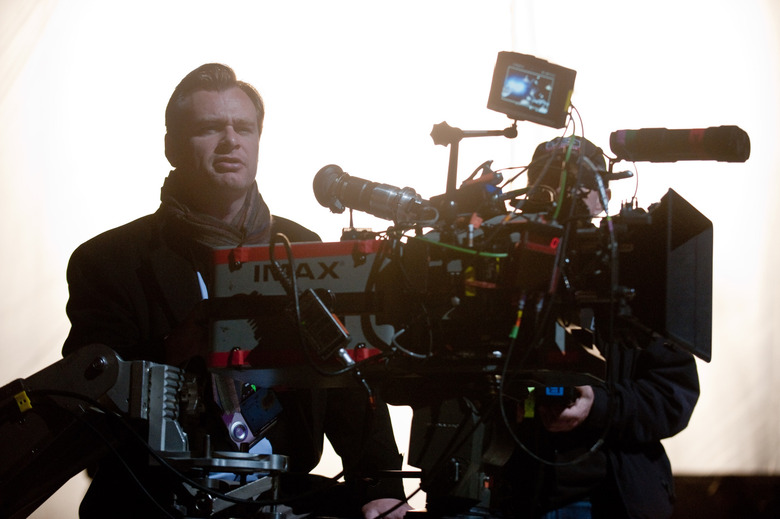 Tons of films hit IMAX screens each year, but actually watching footage shot in IMAX remains a special experience. While regular 35mm film can be upconverted to fit the giant screens, they still can't match native IMAX for crispness and quality. And Paramount and IMAX are hoping the moviegoing public have noticed.
At CinemaCon this week, the companies announced a new five-picture deal to release films in the bigger format. The first two titles to come out of that pact will be Christopher Nolan's Interstellar and Michael Bay's Transformers 4.
Update: According to our own Peter Sciretta, at CinemaCon tonight Michael Bay said that Transformers 4 is being shot in native 3D with a new IMAX camera. We don't have the precise specifics of this camera at this point.
Bay hasn't been quite as enthusiastic about the technology, but he shot scenes of Transformers: Revenge of the Fallen on 65mm. We already knew Transformers 4 would shoot in 3D, but as with Interstellar this is our first official confirmation that it'll also be filmed and distributed in IMAX. At CinemaCon Bay said that T4 will be the first film to shoot with this new IMAX 3D camera; whether this is a digital or film setup is unknown at this point.
The other three titles involved in the deal have not been announced.
It's unclear at this point just how much of the films will be shot in 65mm. The press release keeps it pretty vague, saying only that "select sequences" will be captured in IMAX. Regardless, it's great news. 3D may not appeal to moviegoers as it once did, but IMAX still has plenty of room to grow. There hasn't been a single mainstream feature so far shot entirely in native IMAX, and we're hoping the first one isn't that far off.
Nolan's Interstellar is coming together now for a November 7, 2014 premiere. Transformers 4 will shoot late next month for release on June 27, 2014.