David O. Russell's Abscam Film Officially Titled 'American Hustle'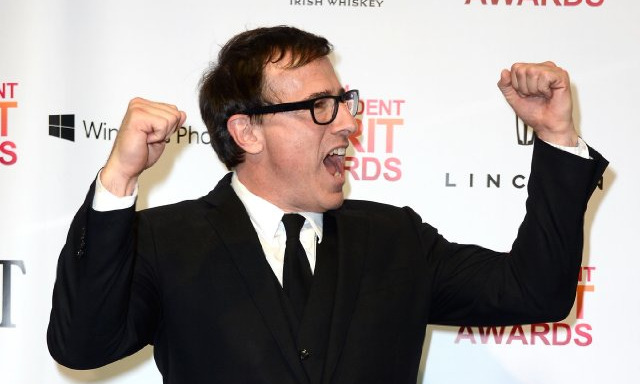 We've pondered the appeal of the cast for David O. Russell's next film, which includes Christian Bale, Bradley Cooper, Jeremy Renner, Amy Adams, Louis C.K., Jennifer Lawrence, Alessandro Nivola, Elisabeth Rohm, Dawn Olivieri, Jack Huston, Michael Pena and Robert De Niro. We've chuckled at their exaggerated hairstyles. And we've assumed that the successful streak for the guy who made The Fighter and Silver Linings Playbook will continue with an adaptation of the true story about an FBI sting operation that jailed several congressmen and other public officials.
When the script by Eric Warren Singer first became a big thing in Hollywood, it was called American Bullshit. That was changed to Untitled David O. Russell Abscam Project when the director came on board. Now the much more salable American Hustle will be used when the film goes out to theaters in December.
We've called this David O. Russell's Abscam film quite a lot, because Abscam was the short name of the FBI sting upon which the story is based. The following wiki info might help clarify just what was going on in the operation that will form the basis of the film:
The FBI set up "Abdul Enterprises, Ltd." in 1978. FBI employees posed as Kraim Abdul Rahman, a fictional Middle Eastern sheikh, in videotaped talks with government officials, where they offered money in return for political favors to a non-existent sheikh. A house, along with a yacht in Florida and hotel rooms in Pennsylvania and New Jersey, were used to set up meetings between various public officials and a mysterious Arab sheikh named "Kambir Abdul Rahman" who wanted: (A) To purchase asylum in the U.S. (B) To involve them in an investment scheme (C) To get help in getting his money out of his country
Much of the operation was directed by Melvin Weinberg, a convicted con artist, who was hired by the FBI for that purpose. It was the first major operation by the FBI to trap corrupt public officials; up until 1970 only ten members of Congress had ever been convicted of accepting bribes... The FBI had codenamed the operation "Abscam", a contraction of "Abdul scam", after the name of the company.
As far as the film goes, Bale is a financial con artist who, with his mistress/partner in crime (Adams), works with a federal agent (Cooper) to ensnare other con artists, mobsters and politicians. [Box Office Mojo via The Playlist]